SmithGroup promotes Chris Purdy to Higher Education Practice Leader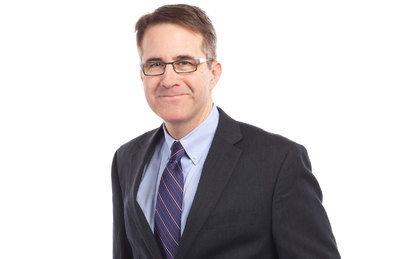 SmithGroup, one of the nation's largest architecture, engineering and planning firms, has promoted Chris Purdy, AIA, LEED AP BD+C, to leader of its international Higher Education Practice. Purdy succeeds Mike Medici, who was recently elected as the firm's president and managing partner.
In his new role, Purdy heads SmithGroup's eight Higher Education studios that provide master planning and design of renovation, expansion and new construction projects for higher education clients. Purdy was previously the firm's Higher Education Studio leader at its Detroit office, a position he had held since 2008.
"Chris Purdy is a higher education expert who has gained great success for his emphasis of client engagement, forward-thinking strategies and design excellence," said Mike Medici, AIA, SmithGroup president and managing partner. "He thoroughly understands the changes occurring in higher education and the need for new, flexible and innovative spaces for learning."
SmithGroup's Higher Education Practice specializes in higher education facility planning and design for the health sciences; engineering education; science, technology, engineering and math (STEM); law and professional schools; student life; and recreation.
Among Purdy's passions is the transformation of existing campuses to create new vitality. Additionally, he is highly involved with the design for interprofessional education and team-based care, and an authority in the design of simulation centers in college, university and healthcare settings. As an advocate of the immense value of engaging with clients to truly understand the unique challenges they face, over the past decade Purdy has headed many of the firm's client advisory board sessions for nursing, dental and interprofessional education as well as inter-disciplinary education and the "T-shaped" student.
Purdy has led numerous of SmithGroup's most noteworthy higher education projects. Among them are the award-winning Oakland University Human Health Building, Rochester, the first LEED Platinum academic building in Michigan; the Boston University Goldman School of Dental Medicine; and the University of Michigan South Quadrangle renovation, a 950-seat dining hall and student residential hall transformation project completed in 2014. Other major clients for Purdy include Michigan State University, University of Cincinnati, Western Michigan University and Ohio State University.
A registered architect in Michigan, Purdy is a LEED accredited professional by the U.S. Green Building Council and longtime member of the American Institute of Architects (AIA). He is active in numerous higher education organizations, such as the Society of College and University Planners and the Michigan Association of Physical Plant Administrators.
Purdy received a Master of Architecture degree from the University of California, Berkeley, following a Bachelor of Science degree in Architecture from the University of Michigan.
A native of Plymouth, Michigan, he presently resides in Ann Arbor.
The SmithGroup Higher Education Practice provides comprehensive planning and design services to leading colleges and universities across the U.S. Leveraging the creative insights and knowledge of hundreds of architects, planners, engineers and campus specialists who provide in-depth experience in all types of learning venues, SmithGroup is committed to providing innovative solutions that contribute to improved quality of education.
For more information about SmithGroup, please visit our Company Fact Sheet.