Mixed-Use Specialist Michelle Ray joins SmithGroup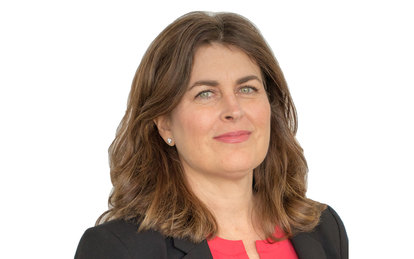 Move enhances firm's expertise in the mixed-use environment
The Phoenix office of SmithGroup, one of the nation's leading integrated design firms, has hired Michelle Ray, AIA, LEED AP BD+C, as principal and mixed-use specialist. In her new position, Ray will work alongside Phoenix Workplace Practice leadership to expand the firm's mixed-use expertise and create environments that support the market's emerging expectations and needs.  
With more than 25 years of experience in the industry, Michelle has been involved in several large retail, office, multifamily and hospitality projects. Prior to joining SmithGroup, Michelle was with OMNIPLAN where she served as Project Manager, Designer and LEED Manager. Her project work included the award-winning Chandler Fashion Center, San Tan Village and Santa Monica Place.
"Michelle's expertise will expand the firm's influence within the mixed-use environment using an integrative and collaborative process to address this complex and changing market," states Brad Woodman, Phoenix office director.
Ray is an expert at tackling complexity and seamlessly fusing innovative and sustainable design solutions. She believes timeless design is carried forth by a coordinated, empowered and focused design team. "There are so many different players, investors and users in these types of projects. It is my passion to fit all the pieces together into a successful project," says Michelle.
Ray's commitment to the profession extends beyond the office; as an Arizona resident, she is an active AIA Arizona board member. She has passion for promoting women in architecture and is a founding member of the Women's Leadership Group for AIA Arizona. Michelle also co-founded Arizona Kids Build, an award-winning program aimed to teach young students how the built environment affects both their well-being and the world around us. The program has taught over 500 students through an interactive learning experience at Taliesin West and in the classroom, encouraging them to enter the field of architecture.
Michelle received a Bachelor of Environmental Design from the University of Colorado, Boulder. She is a licensed architect and is recognized as a LEED Accredited Professional by the U.S. Green Building Council.  
For more information about SmithGroup, please visit our Company Fact Sheet.