Nick Brooks to lead Boston Higher Education Studio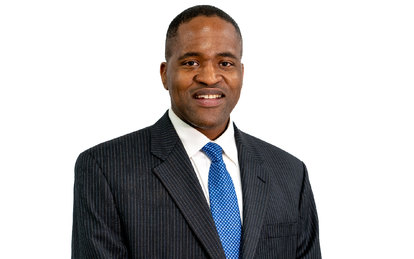 SmithGroup, one of the nation's largest integrated design firms, has hired experienced higher education architectural engineer Nick Brooks as an associate and leader of its Higher Education studio in Boston. Brooks will be responsible for building a robust team of higher education and campus planning experts to grow market share in New England.
In his more than two decades of experience, Brooks has led a variety of higher education projects including athletics, recreation and wellness, classroom buildings, and STEM. Brooks joins SmithGroup after working as a Project Director at the Boston office of EYP. He has recently completed Pennsylvania State University's first integrated project delivery (IPD) project, the new Agricultural Engineering Building. Other clients include Northeastern University, Grinnell College, Rensselaer Polytechnic Institute, and Stony Brook University.
"Nick is a natural fit to lead the growth our higher education expertise in New England," says Chris Purdy, Higher Education Practice Director at SmithGroup. "He consistently acts as a trusted advisor to clients, working collaboratively to offer creative solutions to the challenges facing higher education institutions today."
SmithGroup's Higher Education Practice transforms campuses across all scales, encompassing a range of expertise from campus master plans and placemaking to specialized facilities for health sciences, professional education, STEM, and more. Adding Brooks to the practice's leadership team supports SmithGroup's strategic plan to further strengthen the firm's presence in the Northeast and mid-Atlantic higher education sectors, where clients include Boston University, Temple University, University of Pennsylvania, New York Law School, University of Connecticut, and Harvard University.
Brooks is a member of the Board of Directors for the Boston Preservation Alliance where he chairs the Outreach Committee. He is particularly interested in the preservation of campus buildings and spaces as higher education institutions age. "Most colleges and universities have an inventory of aging and historic facilities. Preservation, therefore, is actually the future for these institutions," says Brooks. He advocates for preservation that marries the past and the future of the campus maximizing the value for students, faculty and the supporting community.
Brooks earned a Bachelor of Architecture from University of Notre Dame, and a Master of Science in Engineering Systems from Northeastern University. He also holds a Certificate of Engineering Leadership from the Gordon Engineering Leadership Program at Northeastern. Brooks is a member of the Boston Society of Architects and an associate member of the American Society of Heating Refrigeration and Air Conditioning Engineers (ASHRAE). A native of Bloomfield, Connecticut, Brooks currently resides in Roslindale, Massachusetts.
For more information about SmithGroup, please visit our Company Fact Sheet.