Steven Baumgartner joins SmithGroup as Urban Systems and Infrastructure Strategist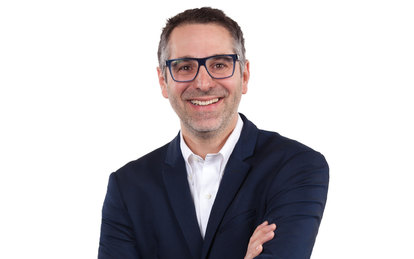 Move broadens firm's expertise in large-scale energy planning, resiliency and sustainability for the built environment.
SmithGroup, one of the nation's leading integrated design firms, has hired Steven Baumgartner, PE, EcoDistricts AP, CEM, HPBD, LEED AP, as an urban systems and infrastructure strategist. As a principal of the firm, Baumgartner will lead multidisciplinary teams across the U.S. in the research, design and development of large scale campus, city and district planning initiatives for the firm's Higher Education, Workplace and Urban Design Practices. 
A recognized authority in the sustainability, resiliency, energy and water planning arenas, Baumgartner possesses nearly 20 years of experience helping clients meet their high-performance, economic and strategic missions. He joins SmithGroup from BuroHappold Engineering, New York, where he held the roles of cities engineer and Higher Education Sector Leader for the U.S. Select notable projects include work for University of Pittsburgh, University of North Carolina at Chapel Hill, The Pittsburgh Cultural Trust, Under Armour and the New York Power Authority, among others.
"Steven is well-respected among clients and peers as a leader in sustainable energy and infrastructure planning," said Don Posson, director of engineering at SmithGroup. "He not only brings a unique blend of thought leadership and innovative thinking to his projects, but will also elevate firm-wide initiatives to link design best practices to operational metrics."
Adding Baumgartner to SmithGroup's team of strategists supports the firm's mission to continue to develop broad-reaching, scalable solutions that will create a better world for future generations. 
"Steven's ability to integrate transformative sustainability strategies at a wide range of scales allows us to transcend conventional barriers in engineering to have a substantial impact in more projects," states Dan Kinkead, co-director of SmithGroup's Urban Design Practice.
Baumgartner earned a bachelor of science in mechanical engineering from Union College in Schenectady, New York. He is a licensed professional engineer, an EcoDistricts Accredited Professional, and a Certified Energy Manager (CEM) from the Association of Energy Engineers. In addition, he is recognized as a LEED Accredited Professional (LEED AP) by the U.S. Green Building Council and an ASHRAE High Performance Building Design Professional (HBDP).
Baumgartner is a resident of Pittsburgh, Pennsylvania, where he serves on a variety of technical and advisory committees for organizations that focus on growth and redevelopment opportunities in Pittsburgh and across the region, including Riverlife and Envision Downtown.
For more information about SmithGroup, please visit our Company Fact Sheet.