Thomas L. Mroz, Jr. Elevated to American Society of Landscape Architects Council of Fellows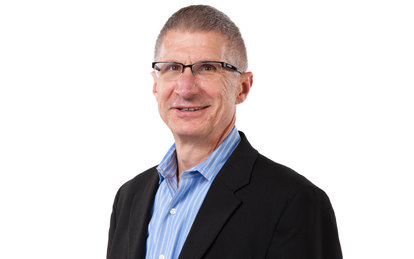 SmithGroup, one of the nation's largest integrated design firms, is pleased to announce that Thomas L. Mroz, Jr., PLA, FASLA, LEED AP, has been elevated to the American Society of Landscape Architects (ASLA) Council of Fellows in recognition of his outstanding leadership and management skills. Fellowship is among the highest honors the ASLA bestows on members and reflects the significant contributions that Mroz has made to the profession of landscape architecture, the education of future professionals, and his long-standing commitment to ASLA.
Mroz's professional legacy has been defined by his passion for blending design talent with business acumen to advance his firm and the profession. A senior vice president and veteran of SmithGroup for over 35 years, he serves as director of the firm's Ann Arbor office. He is also a member of SmithGroup's board of directors and chairman of the company's finance committee.
Throughout his career Mroz has assembled and led high-performing teams on a variety of complex and challenging projects for a range of clients, including the state of New Hampshire; the City of Rochester, New York; Chrysler Corporation; and the U.S. Department of Veterans Affairs National Cemetery Administration.
Respected by colleagues as an advocate for mentorship and professional development of staff, Mroz was instrumental in founding SmithGroup's Equity, Diversity and Inclusion Scholarship Program, which provides students from historically underrepresented demographics the opportunity to attain their professional goals while advancing the design industry and improving the built environment.
Mroz has also put his leadership and management skills to work within the design community through legislative advocacy with ASLA at the state and national levels. Contributions have included multi-year service on the group's Finance and Investments and Audit Committees and a seat on the organization's Executive Committee as Vice President of Finance.
Mroz is a graduate of the University of Michigan, where he earned master's degrees in landscape architecture and business. He also obtained a Bachelor of Science in Horticulture from University of Maryland.
Mroz and the entire class of 2018 Fellows were honored at a formal ceremony on October 21, 2018 at the ASLA Annual Meeting and EXPO in Philadelphia.
About the American Society of Landscape Architects
Founded in 1899, the American Society of Landscape Architects (ASLA) is the professional association for landscape architects in the United States, representing more than 15,000 members. The Society's mission is to advance landscape architecture through advocacy, communication, education and fellowship. Sustainability has been part of ASLA's mission since its founding and is an overarching value that informs all of the Society's programs and operations. ASLA has been a leader in demonstrating the benefits of green infrastructure and resilient development practices through the creation of its own green roof, co-development of the SITES® Rating System, and the creation of publicly accessible sustainable design resources.
For more information about SmithGroup, please visit our Company Fact Sheet.