BD+C magazine Honors Ivan O'Garro in 2022 "40 Under 40" Awards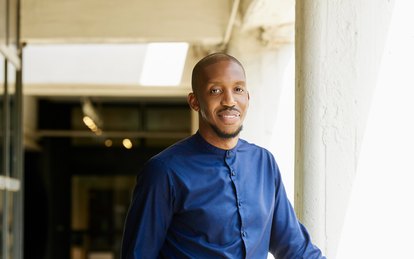 SmithGroup is pleased to announce that Ivan O'Garro has been recognized as a "40 Under 40" honoree by Building Design + Construction magazine. This prestigious, national awards program celebrates outstanding professionals who have demonstrated a high level of career achievement, passion for the profession and service to their communities.
Ivan's history with SmithGroup goes back to his days as an intern in the Washington, DC office.  Now located in Atlanta, he is a highly valued member of the Cultural studio. He is currently serving as the lead designer for the new home of the Thomas Gilcrease Institute of American History and Art in Tulsa, Oklahoma, which will be completed in 2024. He is also the designer for a project at the University of Texas at Austin that will tell the story of Sweatt vs. Painter, the U.S. Supreme Court decision that demonstrated Herman Sweatt's courage and leadership in changing the world through the 1950 case that allowed him and other Black students to attend UT-Austin.
Outside of his work for the firm, Ivan also leads the non-profit design firm he founded in 2015, SamanHaus. The mission of this organization is centered on "empowering Haiti's youth through sustainable design". Their sole focus in on helping children's organizations in Haiti through a variety of means.  One of their first achievements was drilling a well at an orphanage in Jacmel to provide potable water to the children and reducing their risk of getting cholera. They have also provided free design services to two orphanages and one children's hospital along with design consultation to an organization that is rebuilding schools in Haiti. The work that SamanHaus is doing under Ivan's leadership is having a tangible impact on the children of Haiti.
Ivan is featured in the September/October 2022 issue of Building Design + Construction - the complete story can be viewed here.  He is the latest in a long line of SmithGroup employees to be named to this prestigious list - Ivan is the fourth winner in the past five years, joining Katrina Kelly-Pitou (2021), Stephanie Mitrovic (2019) and Michael Johnson (2018).