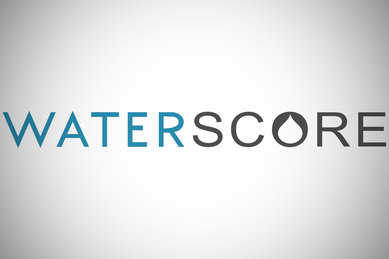 SmithGroup's landscape architects and environmental scientists were tasked with developing a new metric for site sustainability that would parallel the firm's commitment to the Architecture 2030 Challenge, while advancing the industry's emerging focus on water neutrality in green design. The result is the SmithGroup WaterScore, a site stormwater performance metric offering broad application to a wide variety of projects.
A site's biodiversity and the character of its natural communities are highly related to the rate, volume, quality and delivery of water to and from the landscape. The WaterScore establishes the existing condition as well as a pre-settlement baseline for stormwater flows and infiltration. A comparison of the proposed design condition against these two conditions provides an assessment of the design's overall site water cycle performance.
The design goal is to approach, as closely as possible, the water cycle relationship of the baseline pre-settlement condition. Interior and exterior potable water use can also be added into the equation, with a goal of integrating more overall water reuse strategies, such as site water harvesting and greywater, blackwater, condensate, and HVAC blowdown reuse. The measurement criteria are generally in line with the stormwater credits for U.S. Green Building Council's LEED Rating System and the American Society of Landscape Architects' Sustainable Sites Initiative (SITES).
SmithGroup's ultimate goal is 100% application of the WaterScore for all projects that include a site design component. The results are expected to demonstrate consistent improvement as designers become more fluent in applying strategies to improve a site's water balance and to advance a more integrated site/building approach to water management.