LAB2050 | Laboratory of the Half Century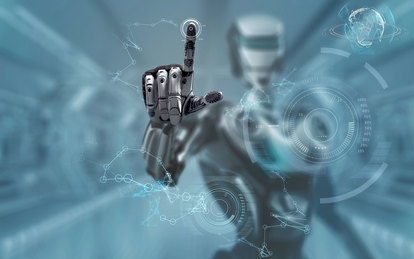 The Laboratory of the Half Century (aka LAB2050) is an initiative SmithGroupJJR embarked on to dig deep into the scientific trends, new technologies and economics that will shape the design concepts of research laboratory environments in the coming decades. To study these challenges, the initiative was divided into six sub-categories focused on common themes often discussed in today's research environment. Those were technology; collaboration that innovates; synergy; funding and partnerships; energy and sustainability; and planning and design.
As we explored these themes and consolidated the findings of our collaborations, ten key takeaways were determined, which are outlined in the attached paper. Although we anticipate that they will change and flux over time, we continue to plan and design 40 to 60 year buildings on a daily basis. This makes it important 
to constantly consider how advanced facility design will respond to the future technological and user needs outlined in our findings.
Inspired to expand this dialogue, we are now setting out to determine the physical space attributes of these concepts. Through an interactive design charrette at Lawrence Berkeley National Laboratory, we will develop and identify the characteristics that will directly inform the planning and design of future research spaces. This will be done by tackling the scientific setting's physical expression based on three different scales: research campus and site; building; and environment.
The scientists, directors, futurists and facility managers who participate will also walk away with preparedness strategies to use today for this exciting and impending future.  If you are part of a research organization or institution, interested in learning more about this charrette, please contact Tara Hoeksema.