Augusta University Campus Master Plan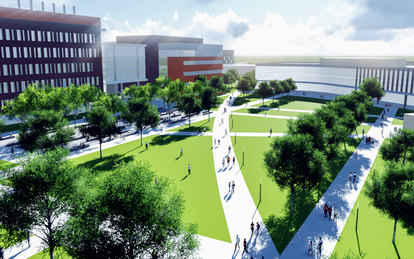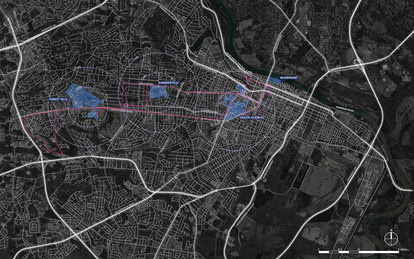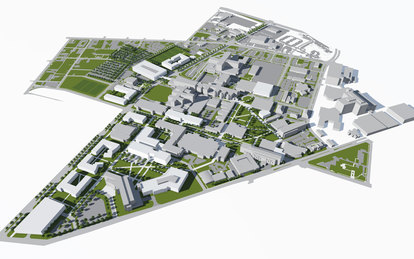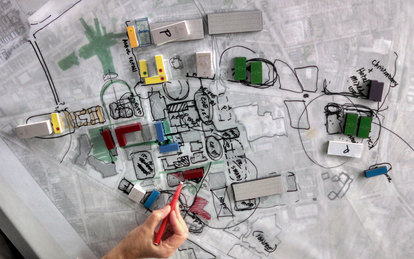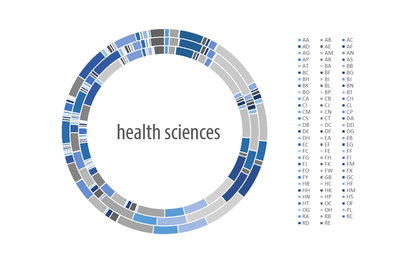 Aiming to successfully connect and consolidate their multiple campuses, Augusta University engaged our team to conduct a master plan, with the hopes that it would facilitate connection and solidarity, while embodying a successful prototype for other
institutions looking to merge campuses.
Client
Augusta University
Location
Augusta, GA
Markets/Services
Higher Education, Campus Master Plans, Academic Medicine, Campus Planning
Size
670 acres
Augusta University is the culmination of several university systems of Georgia
institutions. Since its merging in 2013, the university is comprised of multiple
campuses including a comprehensive research university as well as an academic medical center.
To consolidate several institutions is a step that many universities are apprehensive to take — and for good reason: it's difficult to create a cohesive identity and brand around schools that have previously functioned independently. Augusta University was not only confident that it could achieve interconnectedness through a comprehensive master plan, but it could serve as a national model for institutional consolidation.
Our team created the master plan, that centers around the aligning of facilities, programs, and assets, with the hope of establishing a consensus on university priorities and allocation of resources. The Science and Math colleges was relocated to the Health Science campus to integrate with health professional colleges. This enabled the four liberal arts colleges to expand in existing facilities on the Augusta campus without additional footprint easing neighborhood concerns for physical expansion.
The plan creates vital linkages through pathways, with parking lots moved to the perimeter of the campus, allowing several surface parking areas to be converted to outdoor student commons spaces. Pedestrian pathways link to the open commons from the north medical district to south health professions district creating one cohesive Academic Medical Center campus.   
The master plan ensures that integration between its merged colleges occurs at every level, making Augusta University a prototype for collegiate solidarity and
interdisciplinary connection.