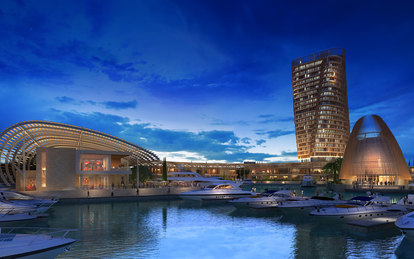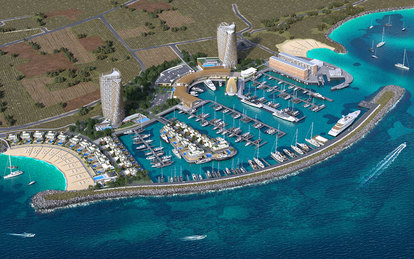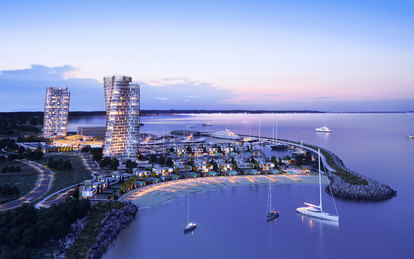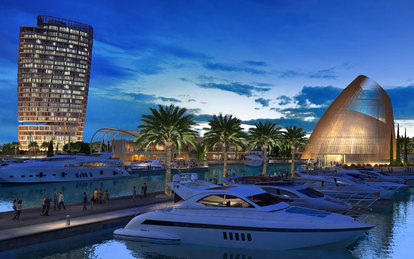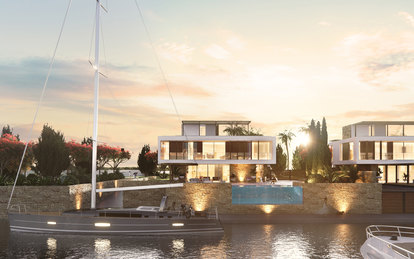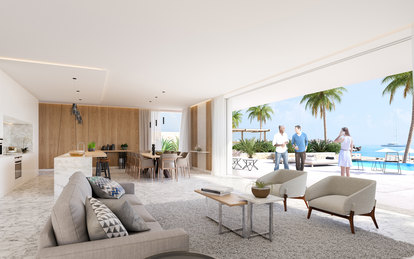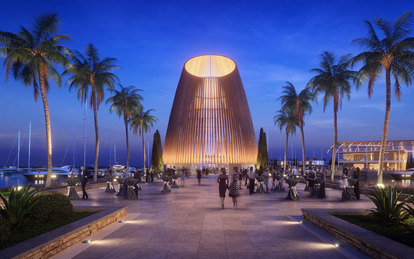 Located at a maritime crossroads in the eastern Mediterranean, Cyprus has a long history of seafaring and international commerce dating back to the Phoenicians. Helping to extend this legacy, SmithGroup is working with the project developer to create a premier resort destination centered around a 600-slip mega-yacht marina.
Client
M.M. Makronisos Marina, Ltd.
Location
Nicosia, Cyprus
Markets/Services
Architecture, Civil Engineering, Coastal Engineering, Destination Waterfronts & Resorts, Hospitality & Resort, Landscape Architecture, Lighting Design, Marinas & Harbors, Mixed-Use, Structural Engineering, Waterfront
Size
70 acres, 600 slip marina, 28 hectares
The firm is providing integrated planning and design services for the entire mixed-use development, including private residences, a high-rise condominium tower, community event center, retail, a working waterfront and boatyard, and luxury resort amenities.
Because the site is exposed to massive storm waves 6 to 8 meters high, harbor protection is critical to project success. Applying the latest in coastal modeling and engineering technologies, the design uses massive manmade armor units to create a breakwater that can withstand this punishing sea. The resulting harbor creates a tranquil setting for a vibrant marina village featuring amenities and attractions for residents, visitors and the Ayia Napa community. Shoreline ecological enhancements will establish public-access beaches, while the striking events center will host large gatherings and weddings. The architecture is also highly responsive to its coastal setting, emphasizing vernacular materials and innovative sun shading.
Digital imagery by Fat Tony Studio