Botanika Nature Residences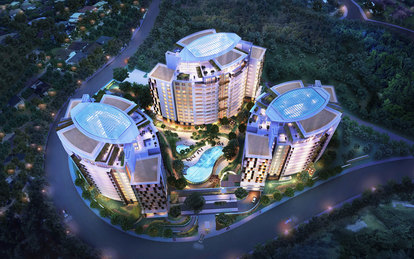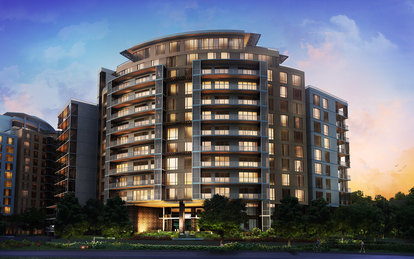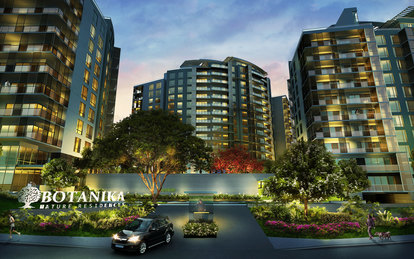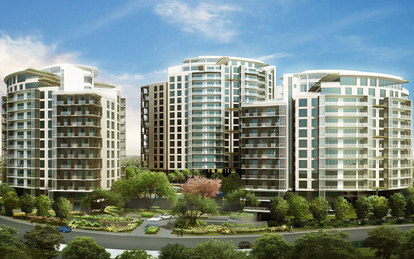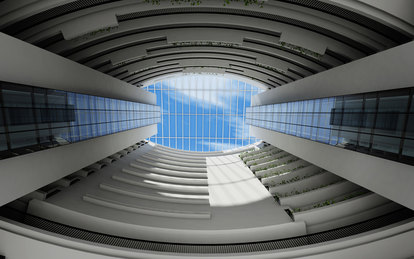 Manila was once known as the 'Pearl of the Orient' due to its natural and architectural beauty. The Botanika Nature Residences helps revive its former title, through the design of a residential complex that combines lush green landscapes with luxurious living. 
Client
Filinvest Development
Location
Filinvest Corporate City, Philippines
Markets/Services
Architecture, Mixed-Use, Residential, Sustainable Design
Size
1.55 HA
The Botanika Nature Residences project, located in Alabang south of Manila, was envisioned to reinterpret the tropical version of the "tower in a park" that has been the dream of architects since the early 20th century. As Manila continues to surge in population and pushes forward initiatives to become more sustainable, the project needed to represent a delicate balance of the convergence of nature and built environment.
The design is broken down into three curvilinear buildings that meld with a lush garden environment. Each of the 370 luxury units is connected to the garden visually, and each apartment has views both outward toward the city and inward toward the green expanse.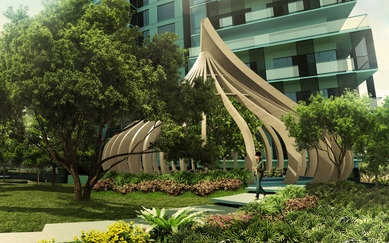 A precise geometry guided the morphology of the three towers. A series of curved forms is derived from a circle. From the circle two arcs emerge and intersect to create a void or indoor atrium, which flood the buildings with natural light. Building masses are made of identically curved, segmented arc blocks, which are progressively staggered in height – the Phase I tower is 13 stories; Phase II is 14; and Phase III is 15. The stepping emphasizes the natural topography of the site. The curvilinear theme has the advantage of offering both dramatic views in all directions while retaining privacy among the units.
True to its name, Botanika Nature Residences were inspired by the verdant flora of tropical Asia. The complex is the fulfillment of the desire of the client, Filinvest, for a set of "truly green" buildings. Each building responds to the tropical climate on multiple scales. Materiality further blurs the boundary between interior and exterior. A stone plinth anchoring each building to the earth gives way to warm wood at the entry portals. The buildings are made lively by louvered screens on the balconies, which allow fresh air and lend a sense of variety of rhythm, opacity and color to the facades. Because of its environmental design, the project is BERDE certified by the Philippine Green Building Council.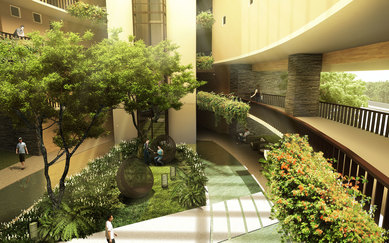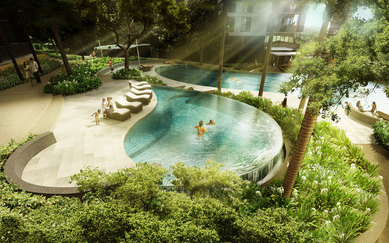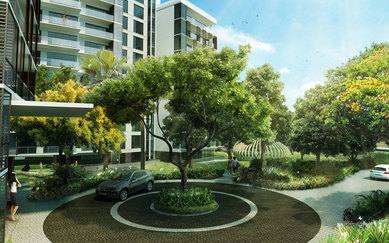 Manila is a dense, bustling city filled with high-rises and relatively few public parks. Botanika Nature Residences is an attempt to recapture, in a small way, the city's name before the destruction of World War II: "The Pearl of the Orient." It provides residents with a much-needed urban refuge while advancing green design in one of Asia's most dynamic cities.