Bowling Green State University - McDonald Hall Renovation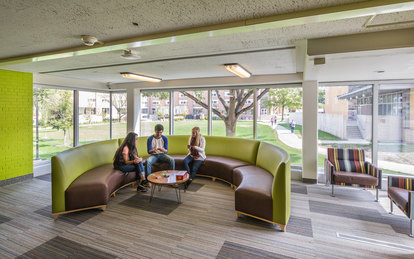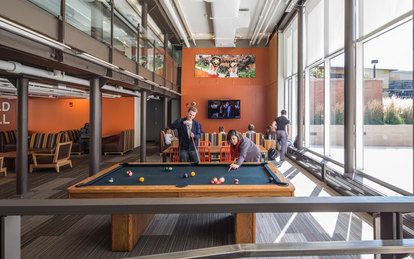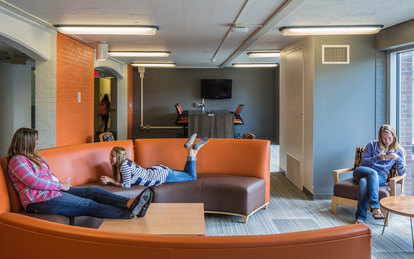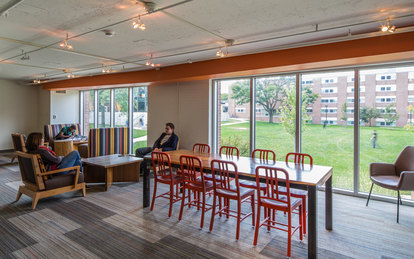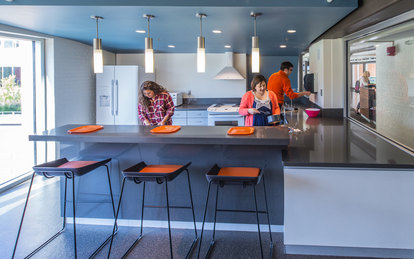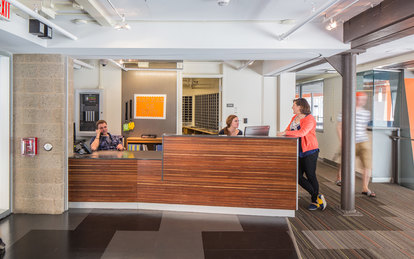 The University invested in a cost-effective and high-impact renovation to reenergize the study-oriented atmosphere, emphasizing connectivity to the surrounding campus, modernization of the interior design and increased safety, all while maintaining a unique sense of community.
Client
Bowling Green State University
Location
Bowling Green, Ohio
Markets/Services
Architecture, Building Enclosure Consulting, Higher Education, MEP Engineering, Student Life
Size
147,500 SF
Featured Awards
American Institute of Architects (AIA), Honor Award, Michigan Chapter, 2016
 
American Institute of Architects (AIA), Honor Award, Detroit Chapter, 2015
Completed in the 1961, McDonald Hall, commonly known to residents as "Mac Hall", was designed to provide on-campus housing for 750 students. As a freshman residence hall, Mac Hall is known for its close community and social interactions. Its proximity to the central core of campus made it highly desirable for first year students.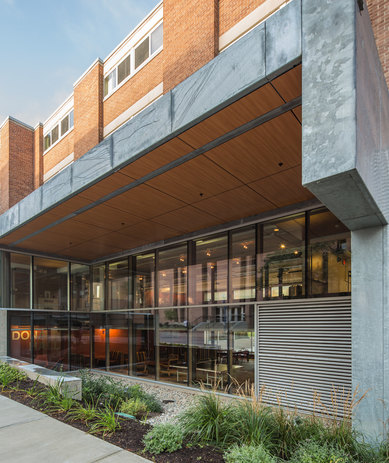 A feasibility study was initiated to determine the best way to reinvigorate the residence hall. The campus had been incrementally reworked and had compromised the building's relationship to the campus around it. As a result of the feasibility study, it became apparent that there was a need to reroute and increase circulation surrounding the hall, which would help develop the relationship between student life, education (technologically smart rooms) and residential life programs.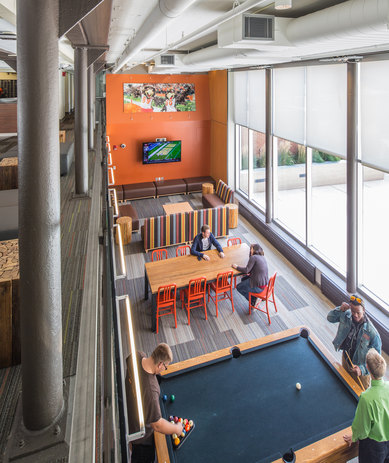 The design resulted in a new main entry, in lieu of the former eight separate entries, creating a strong singular identity and focus for all social activity in the building with views of activity inside the building and activity in the courtyard. students entering the building pass through the hall's main social spaces on the first floor, thus enhancing opportunity for relationship building between students. Existing entry lobbies were converted to either social or study spaces, and the entry steps on the exterior were removed and filled in with landscape to reinforce the natural feel of the courtyard and to create a more relaxing environment for students to socialize and study.