Cedars-Sinai Comprehensive Transplant Center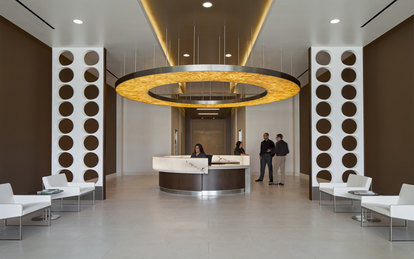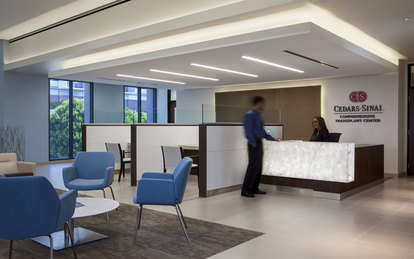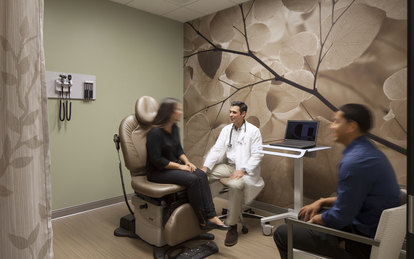 Design is all about creating or transforming experiences. What is typically an arduous or difficult experience can be made easy, convenient, even wonderful with informed design decisions. This project speaks to that conviction. With flexibility, clear wayfinding, and process efficiency, those who receive organ transplants at Cedars-Sinai Comprehensive Transplant Center will be able to receive pre- and post-transplant care in a seamless, stress-free environment.
Client
Cedars-Sinai Medical Center
Location
Los Angeles, California
Markets/Services
Ambulatory Care, Architecture, Health, Interiors, Programming
Size
36,500 SF
Featured Awards
Health & Wellness Calibre Award, Southern California IIDA, 2015
Organ transplants are one of the most complex and invasive procedures in medicine. That's why Cedars-Sinai Medical Center wanted to create a brand-new facility to ensure that patients receiving treatment and enduring the stressful aftermath would be as comfortable as possible.
The first step toward enhancing the patient experience was consolidating the transplant programs. The liver, kidney, lung, and pancreas centers had previously been dispersed throughout the system, which made for an unnecessarily jumbled series of processes and interactions. Our team started out by merging the four disparate programs so transplant patients would be efficiently cared for at a single location.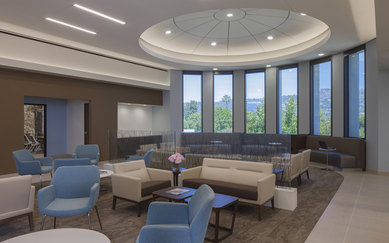 The next step was to streamline patient-flow to make it as easy as possible for patients to move from entry to registration to patient room to check-out. Our team developed a plan that incorporates all services into a single-line patient flow, reducing wait time, and encouraging staff productivity.
A revelation also emerged regarding exam rooms. Previously, it was thought that each transplant program required their own specific rooms; however, because some departments were busier than others, specialized rooms would often be sitting vacant. The team developed a universal room concept that is flexible enough to accommodate any procedure,  reducing the number of rooms and unused space in the center.
Using Cedars-Sinai's guiding principles for the highest standards of care coupled with an evidence-based design approach, the facility provides an intuitive, patient-centered environment and hope for a long, healthy life.