Codiak BioSciences Cambridge Headquarters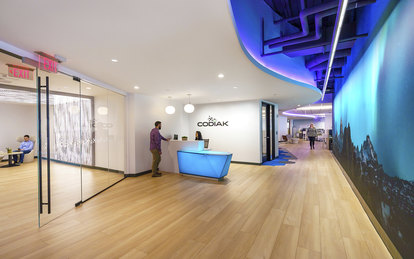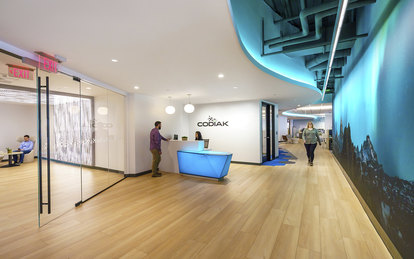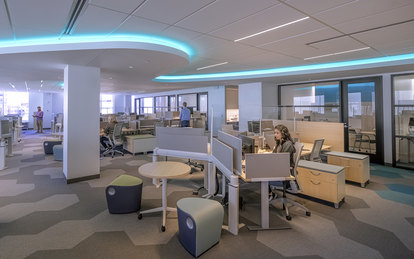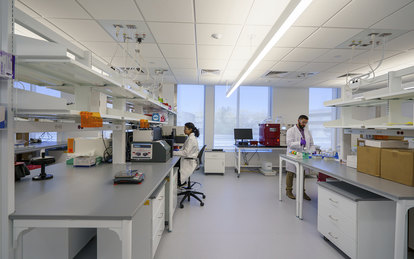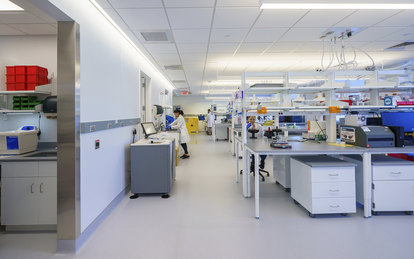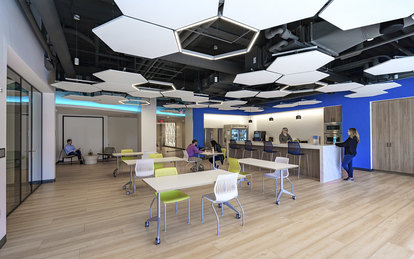 Managing for growth became a key driver of the planning and design for the new headquarters of this flourishing biotech firm, determined to maintain its close-knit culture as it rapidly matures from its successful start-up roots.
Client
Codiak BioSciences
Location
Cambridge, Massachusetts
Markets/Services
Science & Technology, Workplace, Corporate Interiors, Corporate Research & Development, Architecture, Interiors, Lab Planning
Size
68,000 SF
Founded in 2015, Boston area-based Codiak BioSciences was already achieving promising results pioneering the development of exosome-based therapeutics. It had outgrown its leased headquarters location and was ready to commit to a new research workplace designed specifically for the firm. The office and R&D laboratories would be the firm's largest space, operation, and capital investment project to date.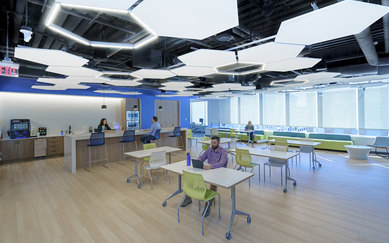 The new 35 CambridgePark Drive headquarters occupies one-and-a-half floors of a multi-tenant building. As part of its strategy for future growth, Codiak built out the entire third floor for research labs, subleasing  a portion of it until needed. Using its toolkit of workplace strategy methods and metrics, SmithGroup worked carefully with the client during the planning stage to assess Codiak's current space needs and growth projections to right-size the project, critical for leadership buy-in. As a result, the new Cambridge headquarters efficiently meets the firm's needs and is well-positioned to support expansion, ready to accommodate 70 additional staff and unknown future research.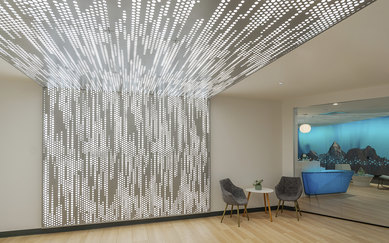 The main entrance on the fifth floor opens to a large gathering space that can be further enlarged by including the adjacent conference rooms. Aside from a few private offices for leadership, the majority of the headquarters consists of shared offices and a series of specialty and support labs, a design that holistically integrates workplace and laboratory to promote cross-collaboration and firm unity.