Fort Myers Riverfront Redevelopment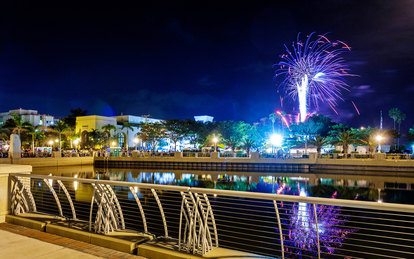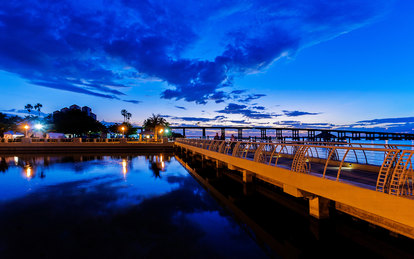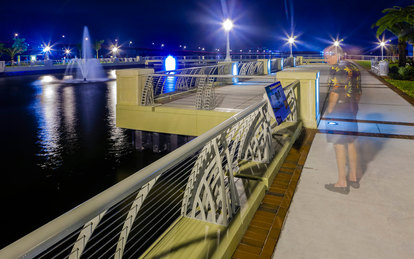 In order to create a new identity for a district or neighborhood, a number of pivotal elements come into play. We engage our clients to determine the best options and create solutions that attract future investments and can stand the test of time. This project exemplifies our ability to help communities authentically evolve their urban identity to create a dynamic destination.
Client
Acquest Realty Advisors, Inc.
Location
Fort Myers, Florida
Markets/Services
Civil Engineering, Landscape Architecture, Parks & Open Spaces, Parks & Promenades, Public Spaces, Urban Design, Urban Environments, Urban Parks & Public Spaces, Urban Planning, Waterfront
Size
25 acres
As communities seek to differentiate themselves and improve the quality of life for their residents, many are looking toward redevelopment of underutilized waterfronts to promote social connectivity and foster catalytic economic reinvestment.
Fort Myers was one of these communities. Following a successful program to rehabilitate Main Street and its historic architecture, the City sought to reconnect downtown to the mighty Caloosahatchee River. Bridging the aspirational future to be a destination City for residents and visitors with its historic past required visionary thinking.
Our team, along with Acquest Realty Advisors, set out to develop a vision for the reinvigorated River District, and began working side-by-side with the city, consultant team, stakeholders, and community.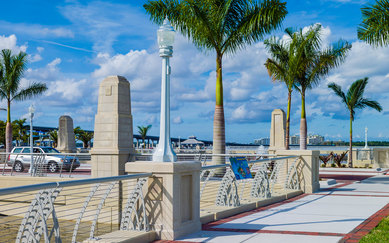 Striking a balance between improved public access to the waterfront and providing economic redevelopment opportunities, the master plan establishes a contiguous park along the river offering flexible open space for everyday use and special annual events. In conjunction with the park, the plan includes a conference center expansion, a new companion hotel, and a mix of waterside retail and restaurants.
After completing the master plan, the city moved quickly to implement Phase 1 of the project to demonstrate its commitment to moving forward. This phase included the design of two large basins to serve as an innovative urban stormwater management system and an organizing element around which future redevelopment will occur.
An exciting future awaits the River District as Hotel and Conference Center plans near finalization. As efforts continue to transform the City's downtown, the district serves as a beloved central location for everyday recreation and signature events including the Boat Show, Art Fest and Edison Light Festival.