Hangzhou 7th Hospital Zhexi Campus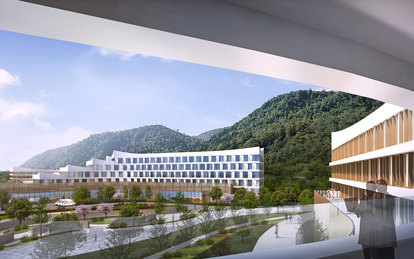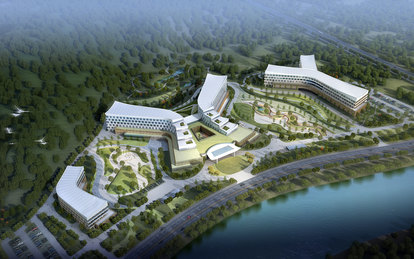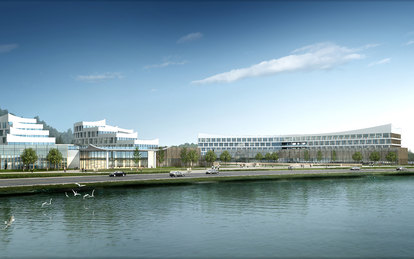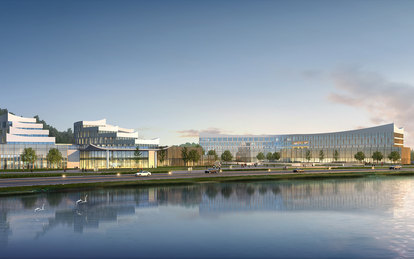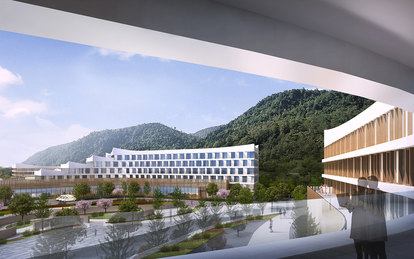 A good hospital facility stems from a functional and efficient design, but also the way in which its environment can support the delivery of high level of care. Empathy toward patients can be delivered by fulfilling their emotional needs, impacting the ability of caregivers to provide the best care possible. This project and its emphasis on "home-away-from-home" care is conveyed through a connection with the natural environment; healing gardens, views and daylight allow for comprehensive user experiences that must be considered in order to implement successful design.
Client
Hangzhou 7th Hospital Zhexi Campus
Location
Hangzhou, China
Markets/Services
Acute Care, Ambulatory Care, Architecture, Behavioral Health, Health, Medical Planning
Size
850,000 SF
This new psychiatric hospital in the rural Chinese city of Zhexi is an unprecedented hybrid of modern, historical, and state-of-the-art, while reflective and respectful of culture. The project is in a very secluded and beautiful site near the center of Jiande Economic Development District, bounded by the mountains and Shouchang river. The "Natural Flow" concept places several outdoor healing gardens between buildings to create connectivity to nature, daylight and views for patient healing.
SmithGroup's design solution addresses the various stigmas surrounding mental health, while communicating protection and safety to its patients. The design consciously shields those inside from the stresses of the outside world without separating them from surrounding natural beauty. The hospital follows a patient-centered care model and embraces the latest psychiatric hospital trends while providing patients control over their life in a place that is private, sociable and secure. Inpatient spaces feel like a home environment. Each clinic module has a central waiting area with direct access to doctor consultation and exam rooms. This offers flexibility to the primary or specialty clinics, providing operational efficiency.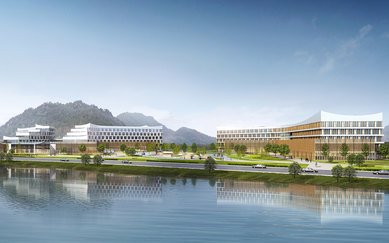 Community support is critical to the hospital's success, and the integration of area context, culture, city and landscape are influential factors in the design. The campus responds to the neighboring mountains and river, and adopts architectural elements found in local buildings. An example is the many traditional Jiangnan homes in the area; architectural inspiration from these traditional houses and the graceful movement of their curves and terraces create harmony and a truly healing-oriented sense of place.
Communicated through Hangzou's new psychiatric facility, the era of bland and sterile institutions is behind; the days of comfortable, home-like and serene treatment facilities ahead.