Jade Tower Continuing Care Retirement Community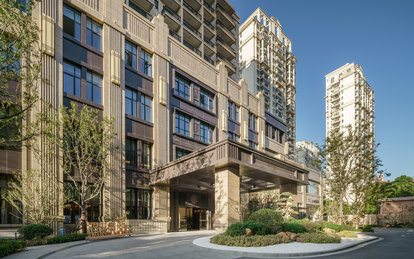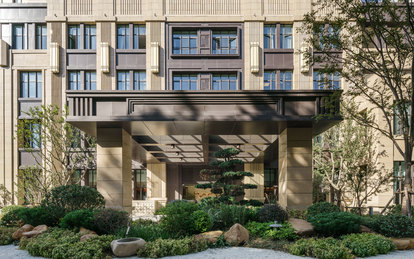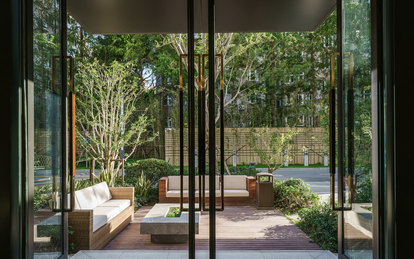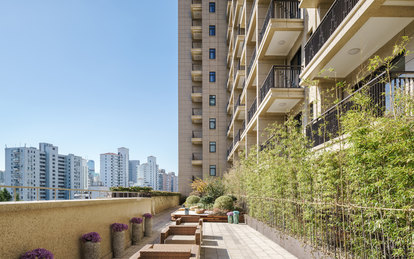 The Jade Tower Continuing Care Retirement Community (CCRC), addresses a growing need to provide high-quality senior living in a location that's convenient for residents and their families.
Client
Shanghai Hongning Investment Company, Ltd.
Location
Shanghai, China
Markets/Services
Ambulatory Care, Architecture, Health, Interiors, Landscape Architecture, Programming, Senior Living
Size
240,000 SF | 22,300 SM
Featured Awards
SHN Architecture and Design Awards, Runner Up, International Category, 2018
Eldercare Innovation Awards, Facility of the Year: Residential Aged Care, 2017
CCRC is a response to a significant culture shift in China, as professional careers impact workers' ability to provide at-home care for their aging parents. Jade Tower is the first urban continuing care retirement community in China, designed and operated with advanced international standards, that includes independent living and skilled nursing in a single building. Located in a prominent area of Shanghai near a subway station, Jade Tower enables connections with the community for residents and convenient access for their working children.
With 143 independent living units and 38 skilled nursing beds, a health clinic, and a full range of residential services and common spaces, residents can remain in their homes without having to change locations should they need more advanced care.
The U.S. model for nursing care used as a guide in designing the various levels of care. For example, the skilled nursing unit is a mix of single-bed and two-bed rooms, while independent living units comprise studio and two-bedroom private residence.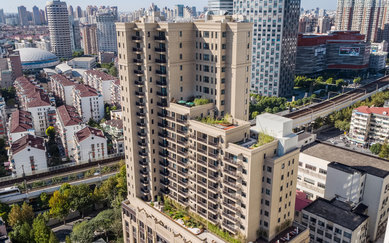 Reflecting the impact that natural surroundings have on wellness, an important concept in Chinese life, Jade Tower maximizes access to the outdoors. The tiered massing of the 21-story building—a design that deftly adheres to code requirements limiting the impact of the building's shadow on the neighboring community—allows for multiple garden terraces. All units have a southern exposure for an abundance of natural light.
The facility blends aspects of Chinese and American culture. Its modern Art-Deco exterior is Chinese in style, in keeping with the surrounding architecture. With dedicated social, health and wellness engagement spaces for aging adults, the CCRC reflects the best in American practices and operational requirements, along with access to one of the top hospitals in China.
An on-site clinic, operated by the Shanghai Shuguang Hospital, is one of the most unique aspects of the Jade Tower CCRC. This partnership leverages an urban healthcare resource, providing a higher quality of service to residents, and encouraging interaction with the neighboring senior community. The geriatric clinic can proactively educate and transform elders' thinking, preparing them for their own evolution of care when physical conditions change.  
As the aging population continues to grow and customs evolve, Jade Tower provides a new vision for senior living and wellness in today's China.