Midtown Detroit Selden Courtyard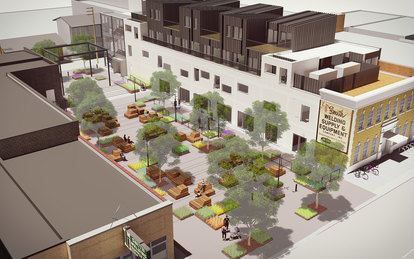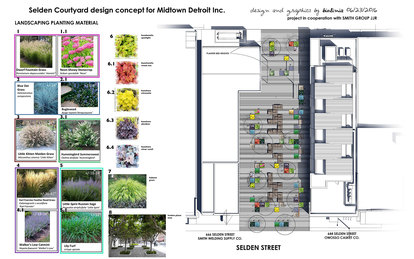 We help our clients evaluate and capitalize on the adaptive reuse opportunities provided by outmoded facilities, aging infrastructure, and underutilized properties. The area between two now-renovated buildings in Midtown Detroit used to be a service/loading zone. Its potential was untapped and did not serve the buildings' users. We helped transform the space into a courtyard that reinforces the new development's innovative and collaborative mission.
Client
Midtown Detroit Inc.
Location
Detroit, Michigan
Markets/Services
Civil Engineering, Landscape Architecture, Parks & Open Spaces, Public Spaces, Urban Design, Urban Environments, Urban Parks & Public Spaces, Urban Planning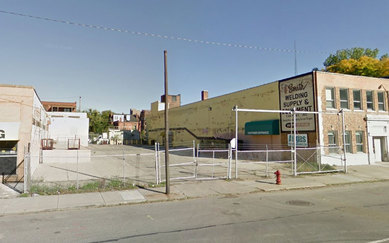 The Selden Corridor in Midtown, Detroit aims to drive innovation by providing places for critical collaboration, sharing and generating new ideas. The mixed-use redevelopment initiative led by Midtown Detroit, Inc. will invigorate the previously static series of historic buildings, and create employment, recreational, and residential opportunities.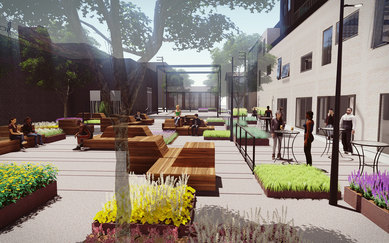 The corridor is designed to become a hub for entrepreneurial exploration and collaboration. When our team was brought on to design the courtyard for the new corridor, we needed to keep the target demographic front of mind, and include amenities like Wi-Fi, a projection screen, and flexible modular seating to accommodate a variety of group sizes and functions.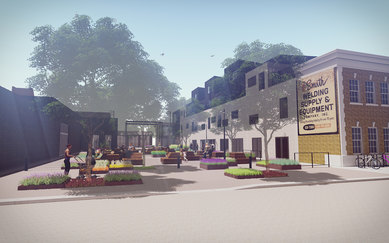 The surrounding commercial spaces similarly strive to appeal to young and ambitious professionals, but also to visitors, providing multiple options for food and drink. Most notable is a unique partnership between Wayne State University and Midtown Detroit, resulting in a brewery that is part of one of the country's first university brewing programs.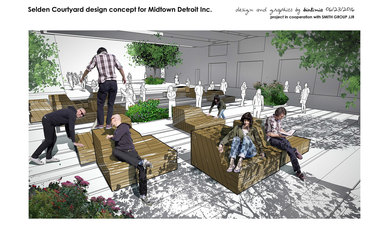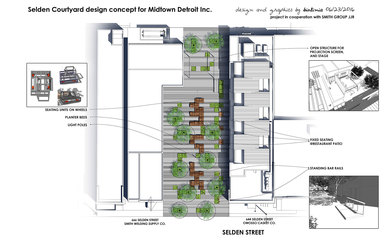 Our team implemented sustainable stormwater management into the design including permeable pavement with a below grade aggregate storage reservoir that allows the courtyard to slowdown and reduce its overall water flow into the City's combined water system. Rainwater runoff is captured and retained to use for irrigation, reducing reliance on domestic utilities. These and other unconventional strategies address significant issues the City has been working to mitigate for several years.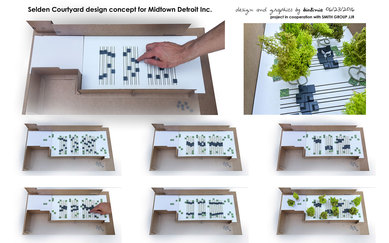 The courtyard solidifies the Selden Corridor as a mixed-use and collaborative focal point in the city, integrating technology, flexibility, performance and all the creativity needed to spur unbridled innovation.