National Park Service First Bank of the United States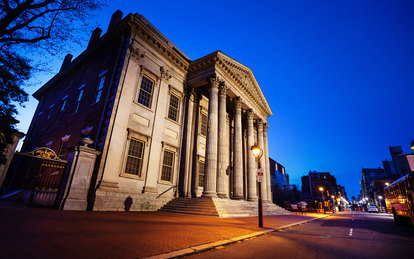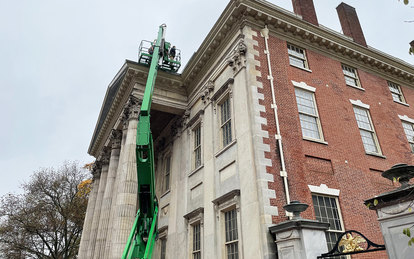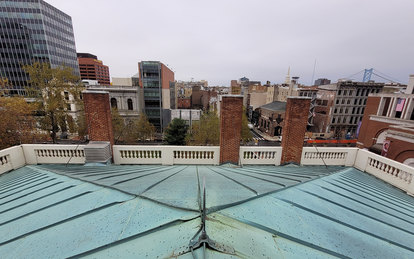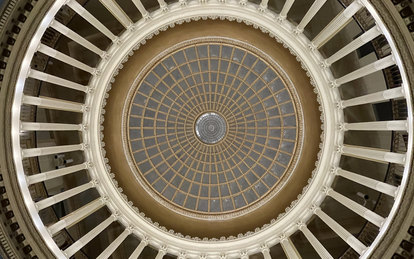 An array of diagnostic tools and old-fashioned detective work helped determine the condition of an early Federal period roof, the first step in preserving the birthplace of the nation's federal banking system.
Client
National Park Service
Location
Philadelphia, Pennsylvania
Markets/Services
Historic Preservation, Building Enclosure Consulting, MEP Engineering
Size
31,068 SF
As a young United States emerged from the Revolutionary War mired in debt, Secretary of the Treasury, Alexander Hamilton proposed a controversial plan to establish a national banking system. After considerable Constitutional debate, Congress authorized the Bank of the United States, and approved construction of a grand headquarters in downtown Philadelphia. Designed by architect Samuel Blodgett, Jr., the three-story brick building with a copper roof and blue marble façade was completed in 1797. Now part of Independence National Historical Park, the bank building is slated for significant preservation work in preparation for America's 250th birthday.
The National Park Service tapped SmithGroup to analyze the condition of the roof of this National Historic Landmark, sections of which date back to original 1790s construction. Because of subsequent renovations to the building, however, accessing the roof structure for proper analysis required a toolkit of technologies.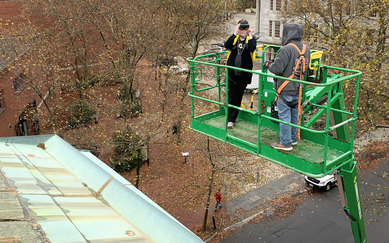 The team relied on several different strategies to virtually peel away the layers of renovation. It used Microsoft's HoloLens, an  augmented-reality wearable device, to conduct an on-site inspection from a construction lift, which allowed the client and the rest of the team to participate in real time—something that otherwise wouldn't be possible due to the size of the lift and COVID restrictions. At the same time, small samples were obtained from the original roof for metallurgical analysis, documenting 11-12 paint layers, oxidation, pinhole leaks, and other wear.
 

The data gathered helped the team clarify the condition of a complex roof system and prioritize how preservation funds might best be utilized to address water leaks, ice damming, and other issues. Securing the integrity of the roof while remaining true to the building's historic character is an important early step in ensuring the success of the First Bank's preservation, a significant site in our nation's history.