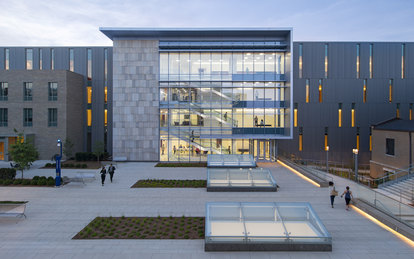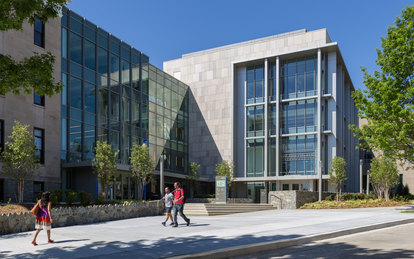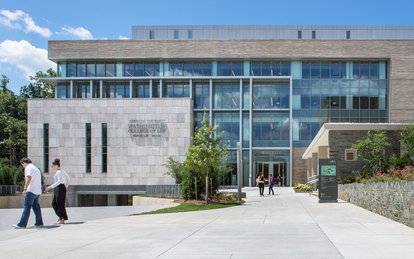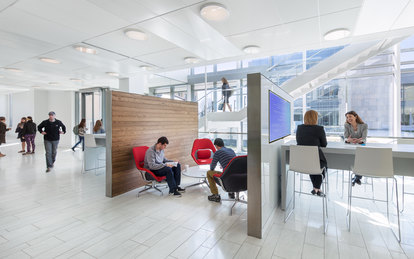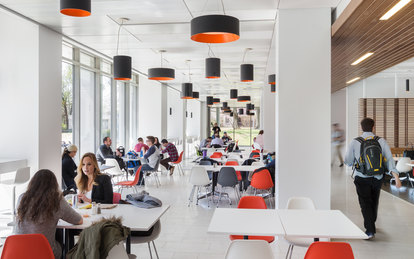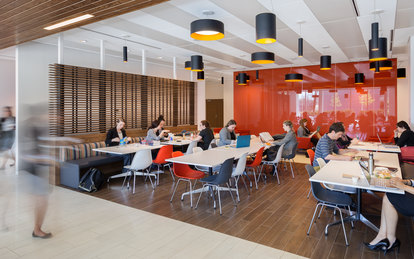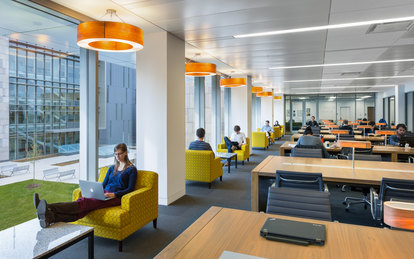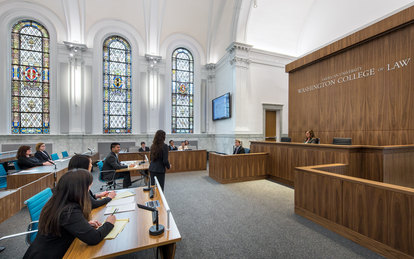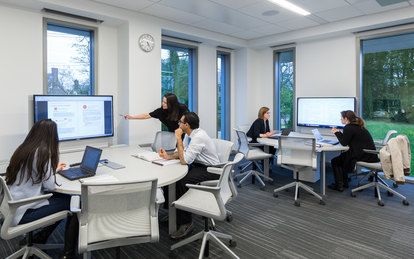 One of the nation's leading law schools, American University's Washington College of Law had outgrown its building on Massachusetts Avenue, spilling over into nearby leased space. Its new home on the university's Tenley Campus, a National Register historic site conveniently located near the Tenleytown Metro station, will enhance its rich tradition of innovation, excellence, and passion for the rule of law in the United States and beyond.
市场/服务
Higher Education, Interiors, Historic Preservation, Programming, Architecture, Fire Protection and Life Safety Engineering, MEP Engineering, Sustainable Design
大小
312,000 GSF
特色奖项
American Society of Heating, Refrigerating and Air Conditioning Engineers (ASHRAE) -- Technology Award  - National Honorable Mention, 2017
The move initially faced significant opposition from area residents, concerned about new construction adversely affecting the character of the neighborhood. The school retained SmithGroup to provide architectural, engineering and site design services.
The design creates a campus of three buildings, respectful of the neighborhood scale and enhancing the historic context of the campus. New and renovated buildings form a connected complex with a conference center, legal clinic, teaching courtrooms, law library, alumni center, and student spaces. Functional outdoor amenities are interspersed and include an axial ellipse garden and a central quad. The new construction features an innovative dedicated outside air system, coupled with radiant ceiling panels, designed by the engineering team. Well-suited to the expansive building arrangement, the system reduces noise, maintenance, operating costs and carbon emissions.