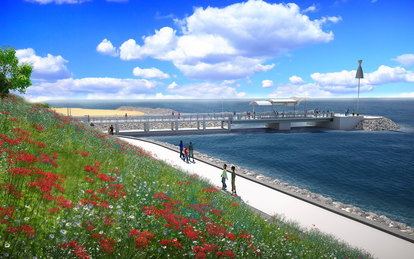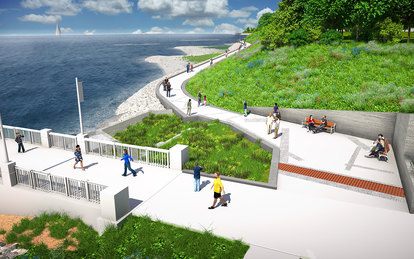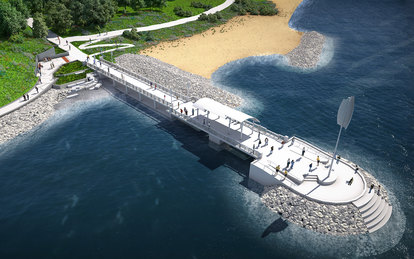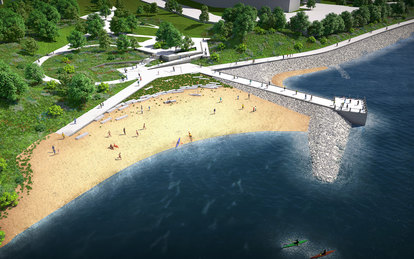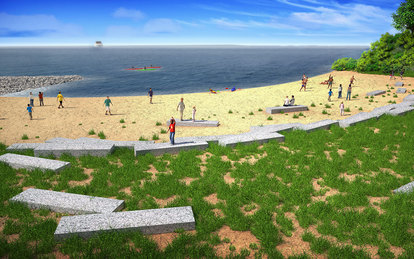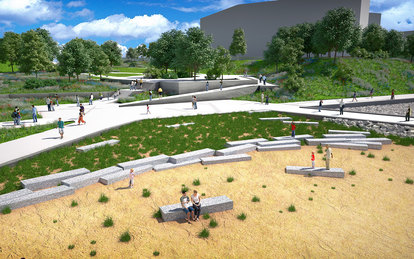 SmithGroup is working with the City of Euclid to realize an ambitious, multiphase plan for revitalizing the Ohio city's Lake Erie waterfront.
市场/服务
Waterfront, Parks & Open Spaces, Government, Urban Parks & Public Spaces, Natural Systems & Habitats, Public Spaces, Parks & Promenades, Shoreline Protection & Restoration, Waterfront Plans, Coastal Engineering, Government
大小
.75 miles of shoreline
SmithGroup's guiding master plan details recommendations for expanded public access, creation of new sand and cobble beaches, enhanced shoreline habitat for terrestrial and aquatic species, a large public recreational marina, redevelopment of underutilized, vacant properties and improved regional trail connections. SmithGroup has also helped the city secure more than $2.1 million in funding. The plan is already spurring public-private partnerships and private investment in the community, with more than $17 million in new construction and renovation recently completed within the nearby downtown and adjacent shoreline areas.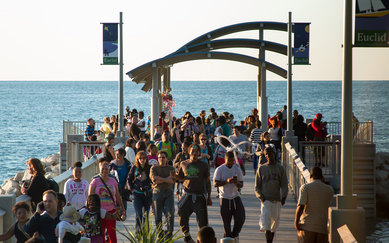 The Joseph Farrell Memorial Fishing Pier and accessible trails mark the first phase of plan implementation, providing expanded fishing access and improved connection to the park's trails. The completion of this popular destination was a key milestone for the community, helping to broaden its appreciation for what a remarkable resource its waterfront can be.
The City and SmithGroup are currently moving forward with the next phase of design and construction: a .75-mile series of public pathways and boardwalks interwoven with innovative shoreline protection, habitat and recreational enhancements.