Small Craft Harbor Planning and Design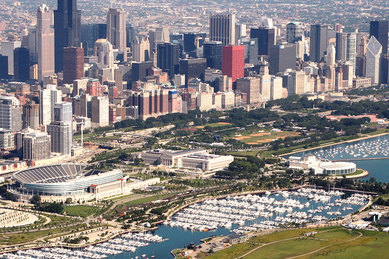 Guidance for Integrated Marina Design in ASCE Manual 50
The American Society of Civil Engineers' Manuals of Practice series represents a commitment by ASCE to provide frontline practitioners with practical, peer-reviewed guidance regarding the latest planning and design approaches for the profession. The just-released ASCE Manual 50 – Planning and Design Guidelines for Small Craft Harbors is the third edition of a manual first published in 1969 and revised in 1994. Written by a committee of national and international experts in coastal engineering and waterfront design, the latest edition reflects key trends and changes in small craft harbor design. While many of the changes are technical updates, the most significant changes address the expanded leadership role that civil engineers are being asked to play in the holistic, interdisciplinary design of environmentally and economically sustainable harbor and marina developments. These include:
Synthesis of economic/financial analysis as part of an integrated planning process
More detailed design guidelines for berthing areas, navigation channels and breakwater systems
Increased emphasis on land-based facilities and sustainable site development
SmithGroup's waterfront leaders played a key role in creating the new Manual 50, and are providing ongoing support for its release through publishing, conference presentations, and training sessions. The goal is to assist those involved with small-craft harbor and waterfront development to produce facilities that are not only functional, safe and marketable, but also support broader environmental, social, and cultural sustainability through their design and construction.