California State University, Chico Master Plan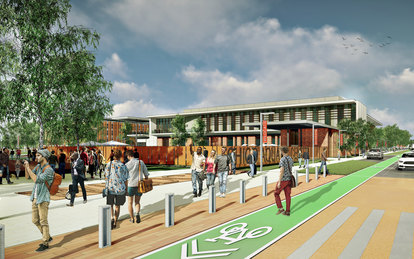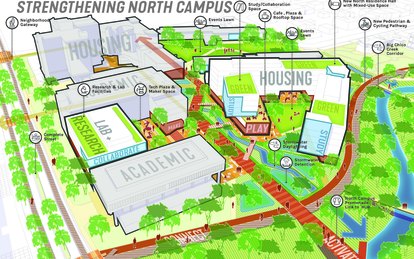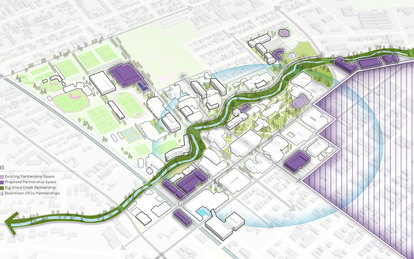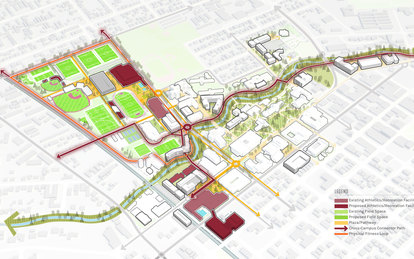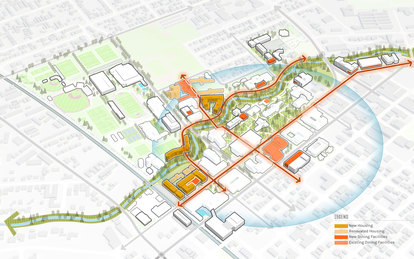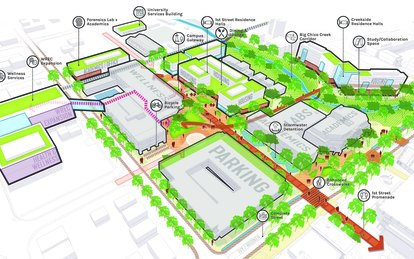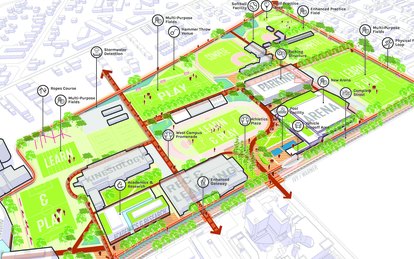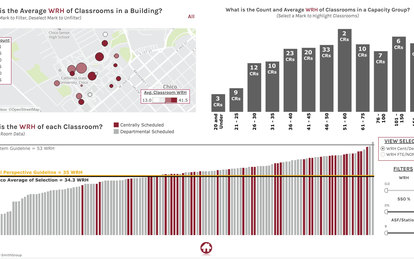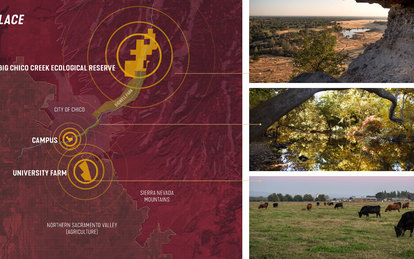 Inclusive, strategic and sustainable, this plan creates an updated campus that better reflects and celebrates the changing face of the California State University, Chico student body and the state of California.
客户
California State University, Chico
位置
Chico, California
市场/服务
Campus Master Plans, Campus Planning, Higher Education
特色奖项
Society for College and University Planning (SCUP) -- Excellence in Planning for an Existing Campus, 2021
Just as California's increasingly diverse population is a harbinger of America's changing demographics, the student body of Chico State represents the growing diversity in California's higher education system. Minority students are now the majority at Chico State, making up 56 percent of its current student profile. The University achieved federal designation as a Hispanic Serving Institution, and an impressive 50 percent first-generation students and 35 percent low-income students complete a four-year degree.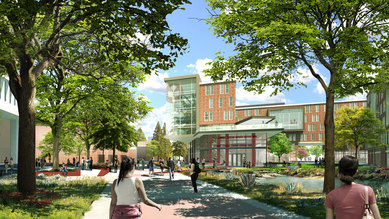 Chico State's motto, "Today Decides Tomorrow," underscores the school's pride and commitment to providing quality, accessible higher education in Northern California. Yet its physical campus, established in the 19th-century and expanded throughout the 20th, no longer aligns with the University's contemporary values and 21st-century students. Through the planning effort, it sought to reshape its campus into a more inclusive environment that could more effectively address its diverse students' needs.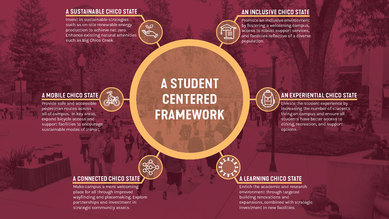 The Chico State campus plan provides the types of spaces and support services that will enable its diverse student body to thrive. It creates a student-centered framework that responds to several identified needs: safe, affordable housing; better access to food; whole student wellness; flexible learning spaces; a 24/7 campus; and inclusive spaces for all.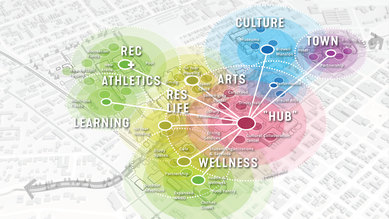 Surrounding the HUB are residential and health and wellness improvements that focus on holistic student success. Student housing is positioned near the campus core to provide improved equity for first generation and low-income students, while additional dining options at expanded times help alleviate food insecurity issues. More indoor and outdoor spaces create supportive, welcoming areas for study, student organizations, support services and programs. Significant increases in the quantity and quality of indoor and outdoor athletic, recreation, and wellness spaces reduce scheduling conflicts, provide better services and increase students' quality of life.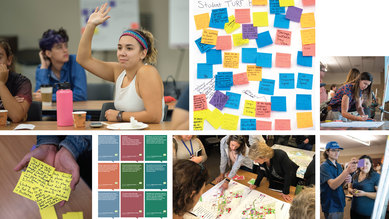 Sustainability is a guiding principle of the University. The plan invests in sustainable strategies, including on-site renewable energy production, to achieve net zero. The landscape strategy enhances the grassland/chaparral/oak and conifer forest landscape of the region. Improved stormwater management helps recharge the aquifer. Big Chico Creek, which flows through campus, becomes a focal point, with a creekside trail that knits the campus together.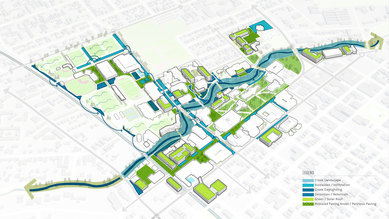 By abandoning longstanding cultural norms and focusing on the needs of today's evolving student body, Chico State's plan envisions a campus that becomes a physical manifestation of the school's motto, supporting today's students on their promising path to tomorrow.