University of Texas at Dallas Engineering Building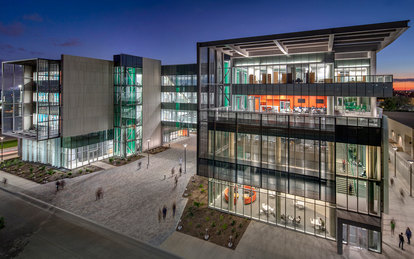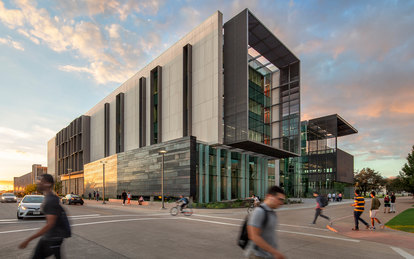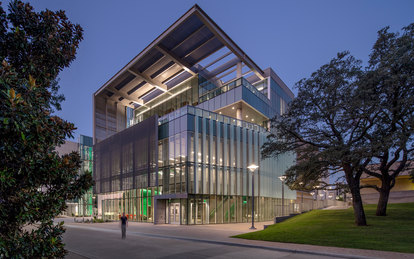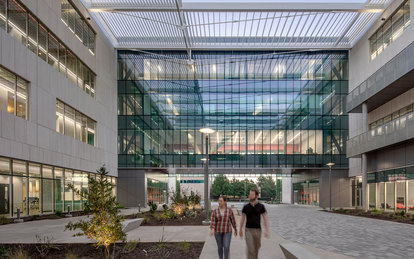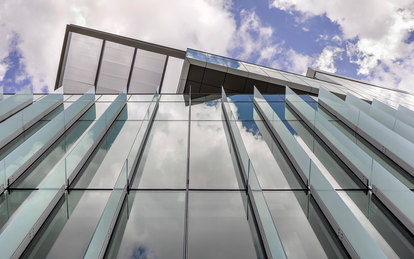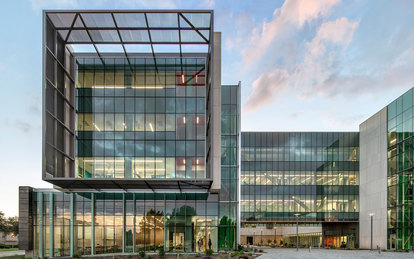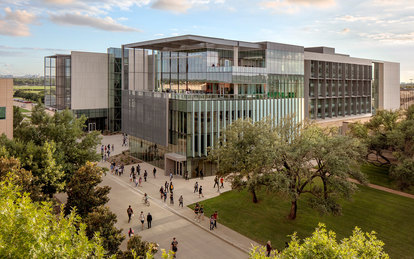 The University of Texas at Dallas, founded in 1969, has seen tremendous growth in its short history. It was recently elevated to R1 in the Carnegie Classification, which is an elite classification for the top research institutions in the country. As the university prospers, the colleges within also strive to be the top in the country.
客户
The University of Texas at Dallas
位置
Richardson, Texas
市场/服务
Academic Research, Higher Education, Science & Technology, STEM (Science, Technology, Engineering, Math), Architecture, Interiors, Lab Planning, Programming, Lighting Design
大小
206,000 SF
The Erik Jonsson School of Engineering & Computer Science, which has more than doubled in size from 2008 to 2015, required a 'next generation' facility to expand the program to include more than 200 faculty and triple student enrollment to 8,000 by 2020. The university turned to SmithGroup to plan, design and engineer a new building to house the rapidly growing mechanical engineering program, meet their strategic goals and elevate the school to a top-tier program.
The Engineering Building will be the new home for the campus' emerging Mechanical Engineering program and will feature advanced research, teaching, and student learning environments, while fostering interdisciplinary collaboration. A mix of high-bay, wet and dry labs will support three specialty research areas: energy, robotics and nano-bio, with additional labs for core researchers. Specialized instructional lab spaces will facilitate undergraduate courses along with classrooms ranging from 30 to 300 seats.