Lucile Packard Children's Hospital at Stanford Surgery Renovation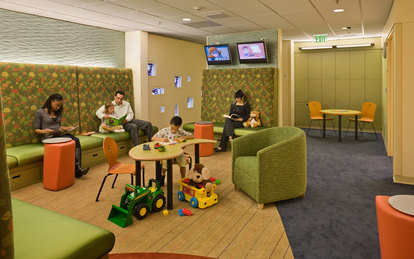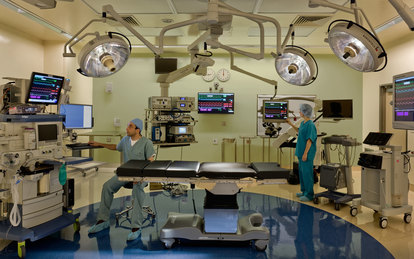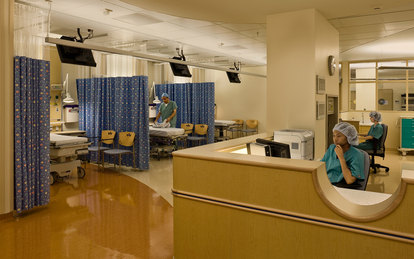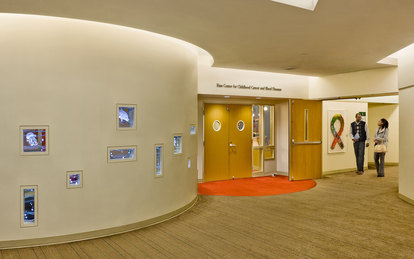 With an updated master plan complete, SmithGroup provided programming, planning, and design of a major surgical renovation project while simultaneously performing the same tasks for an oncology center, all within a fully operational children's hospital.
客户
Lucile Packard Children's Hospital
位置
Palo Alto, California
市场/服务
Academic Medicine, Women's & Children's Health, Healthcare, , Cancer Care, Acute Care, Ambulatory Care
大小
71,000 GSF, 6,600 M2
Previously, pediatric surgery took place at the neighboring Stanford Medical Center. The renovation of the ground floor consolidated all of these procedures within new facilities, including six new operating rooms. The design approach greatly improved both operational flexibility and ease of care delivery for both hospitals. And, by keeping patients in a single hospital area, the redesign supports and fosters LPCH's family-centered care experience.
In addition to the six new world-class operating theatres, the new surgical center houses PACU, pre-op, intake and support facilities. The suite's state-of-the-art technology includes wireless, integrated communication, records, imaging, and data systems, all linked to an international communications network to enable real-time teaching and telemedicine. And all of this was completed with a minimum of interruption or disturbance of patient care—a vital client goal.