The Value of the Invisible in Workplace Design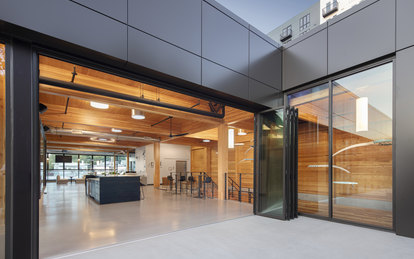 Historically, the commercial real estate market has been driven by real estate optimization and focused on developing and operating facilities that can do more with less space and at lower costs. In recent decades, we've come to recognize that the dollars- and people-per-square-foot data that has traditionally been used to measure workplace effectiveness actually have negative effects on occupants' physical and psychological well-being.
In an article written for Work Design Magazine, SmithGroup workplace design experts Dennis Daisey and Nancy Kohout explore the invisible elements within an office -- temperature, air quality, acoustics and more -- that can impact health and productivity and discuss design solutions that can positively impact human health.