Augustana University Master Plan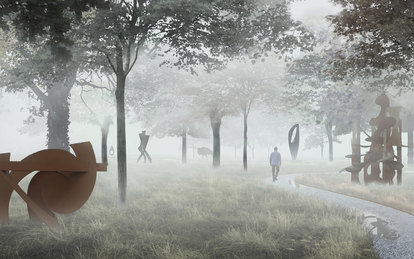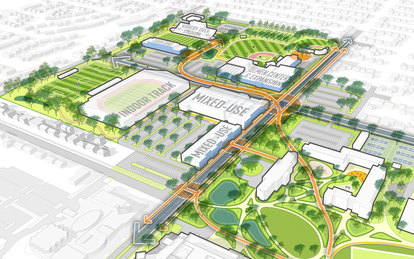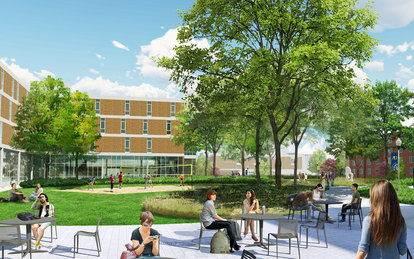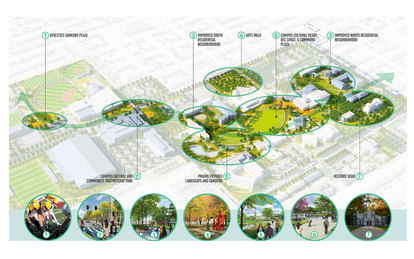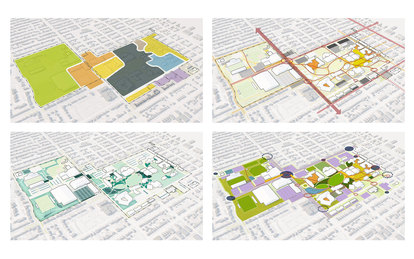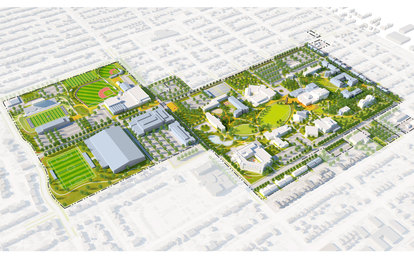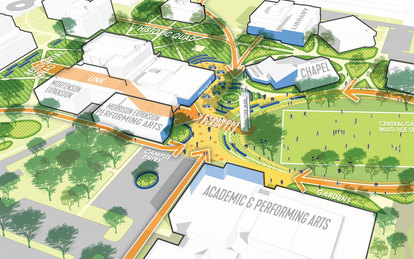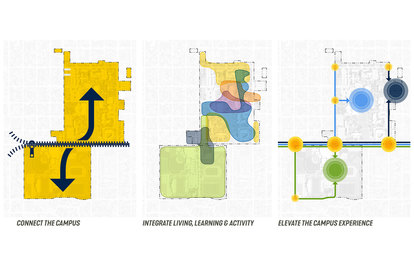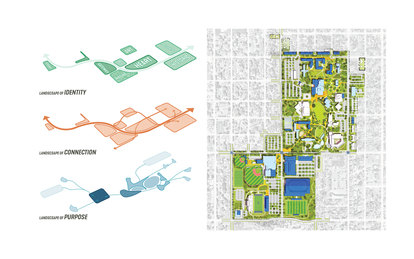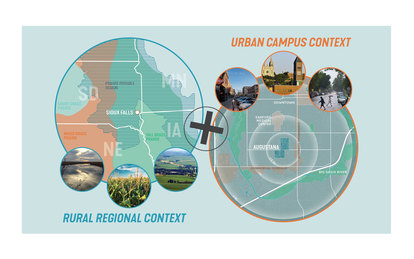 Seeking to increase enrollment and gain prominence among other private schools in the region, Augustana University recognized a need to upgrade its facilities and forge a stronger connection with the community. This plan establishes a more pronounced identity for the University, creating a more cohesive campus that enhances the student experience.
Client
Augustana University
Location
Sioux Falls, South Dakota
Markets/Services
Athletics, Recreation, & Wellness, Campus Master Plans, Campus Planning, Campus Strategy & Analytics, Civil Engineering, Higher Education, Landscape Architecture, Learning & Innovation Spaces, Student Life
Size
670 AC
Since 1889, what began as the Lutheran Normal School, Augustana University has quietly evolved and expanded, along with the City of Sioux Falls that has grown up around it. To reinforce its core mission to stay competitive in today's academic environment, the University is strategically planning for a period of aggressive growth and a move to Division I athletics.
The campus plan builds on the University's history and aspirations with four overarching guiding principles: It more effectively integrates student living, learning and recreation; it builds better physical connections on campus, creating a stronger sense of place and community; it strengthens the relationship between Augustana and Sioux Falls; and it improves the visitor experience, with better wayfinding and facilities.
Key in the plan is addressing some physical challenges on the campus that had developed over time. One is 33rd Street. As the University grew significantly in the mid-20th century, it acquired land for athletic and recreational facilities south of this busy collector street, which divides the campus into north and south halves and leads to unsafe pedestrian/vehicular conflict. Ineffective stormwater management creates another barrier, with problematic flooding and standing water often making the main campus lawn unusable.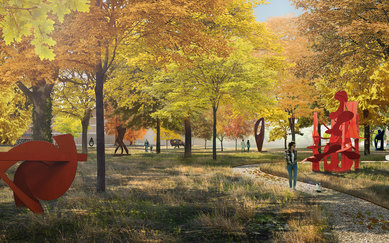 The landscape framework ameliorates both problems and creates an overall identity of a fulfilling environment that blends living and learning. Rather than a barrier, 33rd Street becomes a gateway to campus, with a mix of retail and recreational amenities that attract both students and the greater community. It defines a campus district, with streetscape elements to slow traffic, improve safety and reconnect north and south.
Effective, sustainable stormwater management alleviates flooding issues, and the abundance of grass lawns that lack character are reimagined as interactive outdoor gathering spaces. What was previously a drainage swale is completely transformed into the Central Green. Next to the popular student center, it becomes the heart of campus, a mix of functional landscapes that accommodate events, daily activities, learning and play. The chapel that also fronts the Central Green becomes a more active, inclusive space for campus events. Academic buildings wrap around the Central Green and extend into the student residential neighborhoods, with their own courtyards that blend learning, living and play.
Wayfinding identifies key campus entry points, guiding visitors to the admissions front door, the cultural front door, and the athletics/recreation front door. Throughout campus, native plantings replace underutilized and monotonous grass lawns, aiding stormwater infiltration and linking the university to its agrarian roots.
With this more connected, authentic, and lively campus, Augustana is well positioned to take on its ambitious growth plans.