Delta College Master Plan and Implementation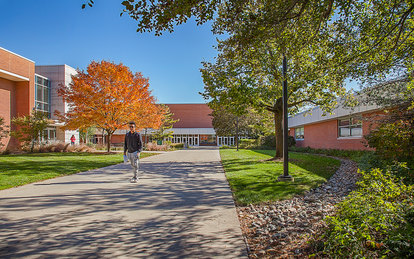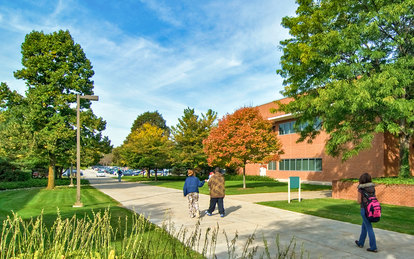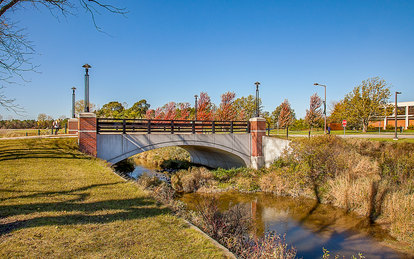 When Delta College embarked on an ambitious renaissance of its facilities and campus character, it turned to SmithGroup for a comprehensive vision and approach to campus planning and design. The firm's work helped the college capitalize on its unique assets, transform its campus character and identity, and improve its facilities in a cost-effective, forward-thinking manner.
Location
University Center, Michigan
Markets/Services
Architecture, Campus Planning, Campus Strategy & Analytics, Civil Engineering, Higher Education, Landscape Architecture, Landscape Master Plans
Size
385,000 SF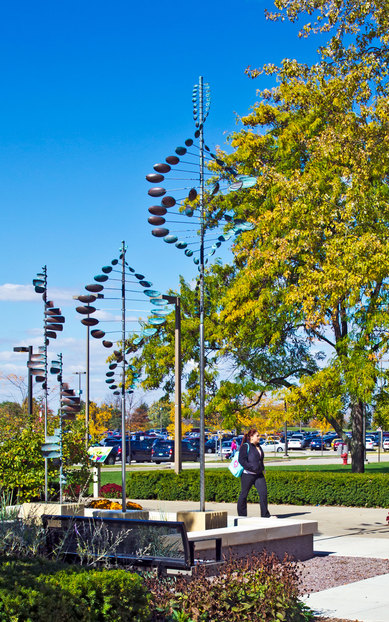 When working with longstanding client, Delta College, we knew that creating a sense of place was of the utmost importance. The college was looking to modernize and revive its campus to remain competitive in attracting students.
SmithGroup's master plan is rooted in the enhancement of campus identity and brand, starting with the core of the campus. The renovation of a central courtyard provides the campus with a hearth around which to socialize and operate, and the construction of a new allied health facility, a technology center, and a community health and wellness complex inject the core of the campus with a new sense of energy and purpose. Our team consolidated campus athletic facilities in a single, accessible location.
Through our expertise we provided programming and site selection, based on the development of a room-by-room program plan documents that examined the composition and interrelationships of the individual elements within buildings. This was accomplished by facilitating on-campus sessions with different campus organizations that brought focus to the plan through the lens of the University's vision, enrollment goals, program offerings, pedagogy and types of spaces that were needed.
Although this was Delta College's main campus, it wasn't its only one. Three auxiliary campuses comprise the college's presence, and our team over the years has enhanced them all. Demonstrating a visionary approach to planning, we took the college's assets that were in their regions' respective periphery, and relocated them to the center of the city, where they would be near the students, the activity, and the business and industry partners.
Our plan also addressed various scale questions ranging from enrollment changes, readiness, regional competition, program delivery/offerings, demographics, ethnicity/race, participation rates, workforce and industry needs, educational attainment by age, transportation, land use impacts, and physical asset alignment.