Comer Children's Hospital Pediatric Specialty Care Center - The University of Chicago Medicine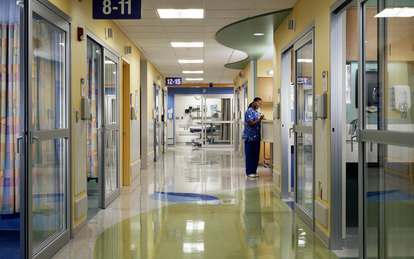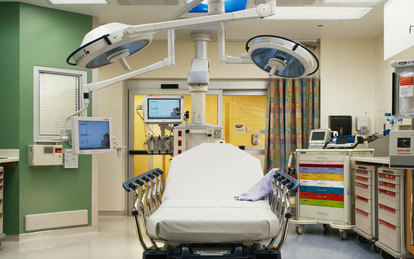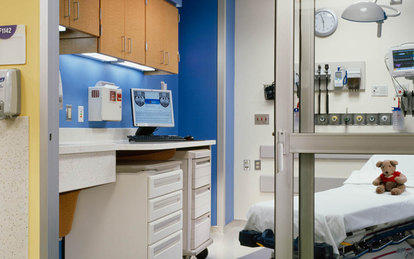 SmithGroup partners with the University of Chicago Medicine to help elevate the Comer Children's Hospital with the design and expansion of their pediatric specialty care center. 
Client
The University of Chicago Medicine
Location
Chicago, Illinois
Markets/Services
Architecture, Health, MEP Engineering, Programming, Women's & Children's Health
Size
142,000 GSF / 13,192 SQM
Comer Children's Hospital is dedicated to enhancing the health and wellness of children through patient care, education and research. It has been at the helm of many clinical firsts, including the nation's first trans-catheter pulmonary-valve replacement and the world's first robotic bladder reconstruction of a child. The Pediatric Specialty Care Center was the second phase construction and expansion of the hospital.
Serving a large urban community where children often have limited access to routine healthcare, this center provides a family-centered environment in which children of all ages receive comprehensive and innovative medical care. In an effort to consolidate the University of Chicago Medical Center's pediatric care functions and maximize the use of the adjacent Comer Children's Hospital, the Pediatric Specialty Care Center provides much needed clinical space. The first floor serves as a Trauma Level 1 emergency department designed to accommodate 40,000 visits per year; housing 24 exam rooms, two procedure and two trauma rooms. One floor houses a NICU expansion and two other floors are designed to accommodate surgery and interventional programs. The lower level houses a mechanical penthouse and ancillary support along with tunnels connecting to the existing campus.