Brigham and Women's Hospital Neonatal Intensive Care Unit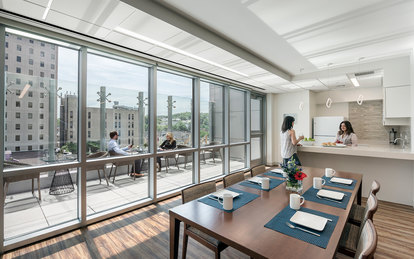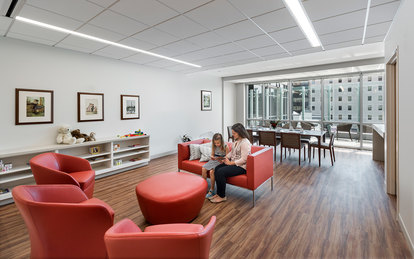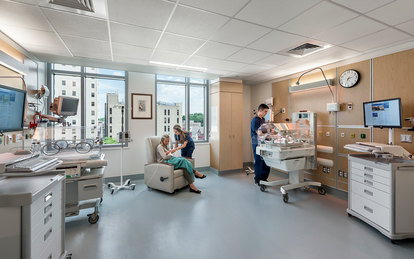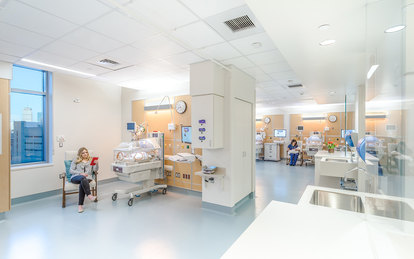 Brigham and Women's Hospital teamed with SmithGroup to challenge the status quo, allowing research to drive the design for the unique needs of the smallest and most vulnerable patients and their families. By challenging the decades-old trend of single-family NICU rooms, the clinical and design teams were able to reconceptualize how best to serve the patients' needs.
Client
Brigham and Women's Hospital
Location
Boston, Massachusetts
Markets/Services
Health, Women's & Children's Health, Academic Medicine, Architecture
Size
34,000 SF
Featured Awards
Illuminating Engineering Society (IES), "Illumination Award of Merit," 2017
The Neonatal Intensive Care Unit (NICU) at Brigham and Women's Hospital (BWH) is the largest in Massachusetts, caring for approximately 3,600 infants annually. Such demand and volume made it one of the most densely populated NICUs in the country, but it's crowded open-bay ward prevented privacy, hindered family involvement, and exposed infants to a greater risk of infection.
Over the past few decades, following the trend of all inpatient design, NICUs have moved toward single-family rooms. These single-family rooms provided an exclusive space for the baby to acclimate to its new world with greater family involvement. Our team had begun the planning process to convert Brigham's 25-year-old, open-bay ward to this current standard of care.
During design, Brigham's newly appointed chair of Pediatric Newborn Medicine challenged the design team to re-conceptualize the planning for the Level III NICU based on the latest research in neurological development for premature infants. The research found that during certain gestational periods, the brains of preterm babies develop similarly to full-term babies when exposed to a greater level of auditory stimulation provided by an open-bay environment.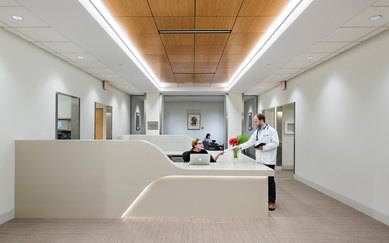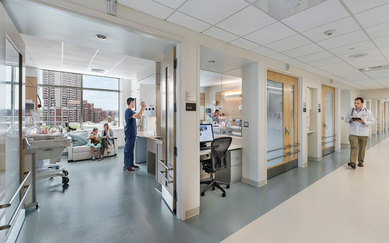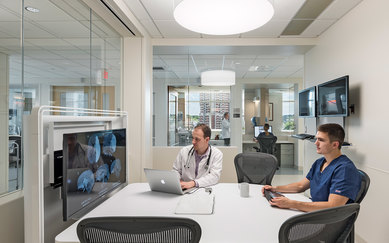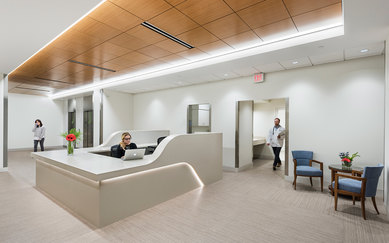 This insight led the team to create three, six-bed Growth and Development rooms, providing the option of placing babies requiring auditory stimulations in rooms best suited for their developmental needs, while maintaining the best practice features of a single-family room. The unit also houses 28 single-family rooms and nine single-family twin rooms, offering families and their developing children a variety of accommodations for each child's condition and stage of development.
This new innovative care model allows for each newborn to receive the highest quality of care based on their individual development needs and family circumstances. Recognizing the distinct needs of each individual newborn and their family, the NICU is designed to provide personalized care for Brigham's smallest and most vulnerable patients.