Kaiser Permanente Alexandria MOB Tenant Fit-Out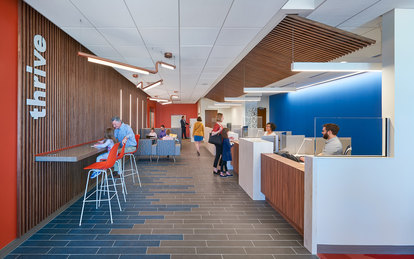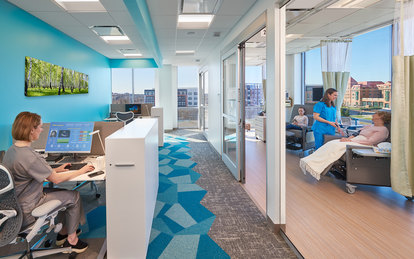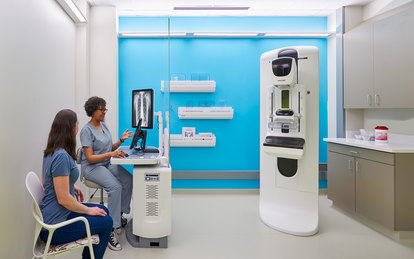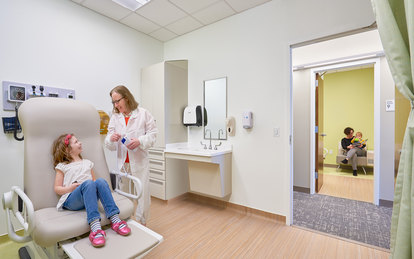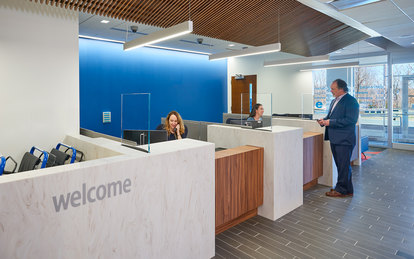 Kaiser Permanente sought to expand its presence in Northern Virginia with its first medical office in rapidly growing Alexandria. Located at Potomac Yards, a former rail yard currently being redeveloped as a lively new commercial center, the project merges Kaiser's total wellness principles with the city's multi-layered history and culture to create a modern patient and family-centered facility unique to its community.
Location
Alexandria, Virginia
Markets/Services
Ambulatory Care, Architecture, Fire Protection and Life Safety Engineering, Health, Interiors, LEED, MEP Engineering, Structural Engineering
Size
40,000 SF
The new Medical Center build out occupies 40,000 sf of a 100,000 sf building that also serves as the new headquarters for the National Industries for the Blind.
Our team worked with both local and corporate Kaiser Permanente leadership to design and program for a wide range of primary care and specialty services including adult, pediatric, and women's health. The "one-stop shop" medical center also offers physical therapy, imaging, pharmacy, and lab services.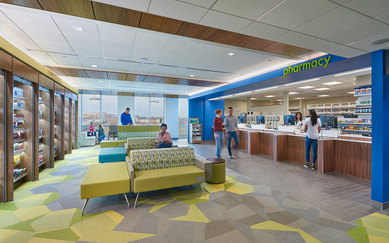 The design concept was guided by studying Alexandria's rich history and culture, generating themes that fit to Kaiser's design standards and brand. Alexandria's long history as a colonial port town and later as a train and shipping hub were brought to life through graphics and art pieces depicting abstracted images of train wheels and sails. The warm-lit space also brings a sense of comfort to patients with rich wood materials and bright accents.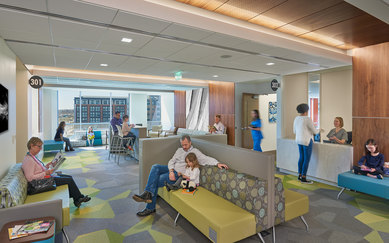 Beyond the design, Kaiser wanted the space to achieve LEED Gold certification. This gave SmithGroup a unique role of not only working with Kaiser Permanente but also the developer who was responsible for the construction of the building and the building's other tenant. Our team developed a process that aligned engineering and construction of the Kaiser fit-out, the National Industries for the Blind fit-out, and the base building to ensure that the project could meet Kaiser Permanente's standards and goals. This was critical due to a clinic's specific requirements, such as infection control and ventilation, which differ from the building's primary purpose as an office space. SmithGroup worked closely with Kaiser to tailor and fit the space program to the constraints of the lean floor plate to ensure functional flow and Kaiser's Total Health Environment (THE) experiences were achieved.
The Kaiser Permanente Alexandria MOB provides innovative care to a community anticipating more change, while also reflecting the rich, layered past of the city.