Lake Trust Credit Union Headquarters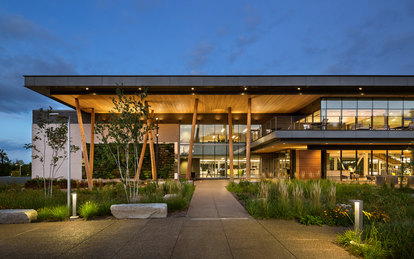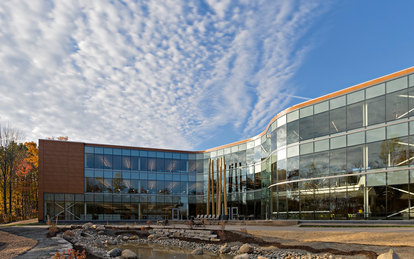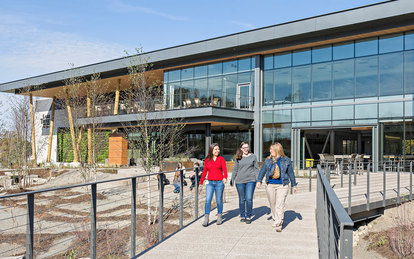 With the merger of two distinct organizations, the design for the Lake Trust Credit Union headquarters integrates the diverse cultures of each through a shared vision of its future.
Client
Lake Trust Credit Union
Location
Brighton, Michigan
Markets/Services
Architecture, Corporate Headquarters & Campuses, Interiors, Landscape Architecture, Structural Engineering, Workplace
Size
100,000 GSF
Working closely with both the C-Suite and a diverse multigenerational employee team, SmithGroup led this financial institution through significant workplace transformation and delivered a new way of working for its employees, aligning workspace with its mission of innovation.
In partnership with Lake Trust, SmithGroup facilitated interactive design workshops that engaged a range of Lake Trust stakeholders, ranging from its newest employees to those with seniority. This process allowed employees to define their own new high-performance workplace, pushing the boundary of what a financial institution could be.  The involvement of employees in creating the design solution resulted in not only buy-in but stakeholder pride in the unique design.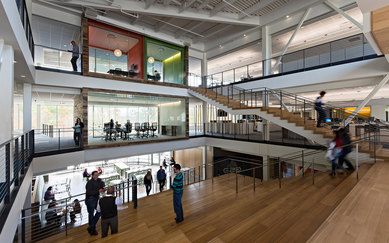 As a reflection of its democratic and inclusive culture, the outcome incorporates a 100% open environment, with the CEO collocated centrally alongside associates in open office workstations enhancing teamwork and innovation. Anchored by an open stair bisecting the open office environment, serendipitous conversations resulting in innovative solutions are now the norm. The design integrates a variety of spaces for different interactions that help grow the new company culture while improving company sustainability, boosting employee productivity, contentment and retention.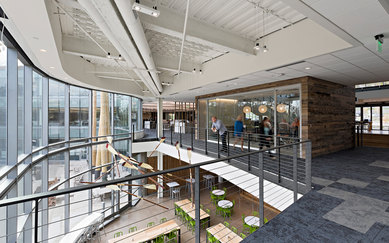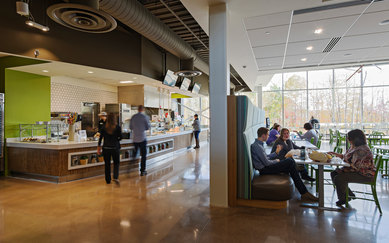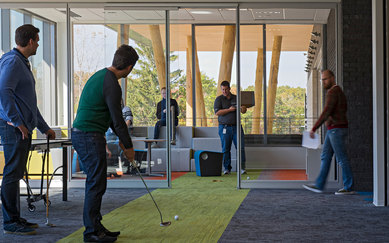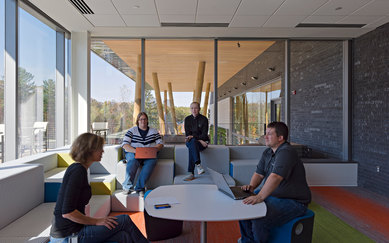 The design team took cues from the rolling wooded site on which the headquarters is located just west of Detroit, combining elements of the rich natural surroundings with spaces that enhance collaboration. The building's curved façade responds to the adjacent wetlands and streams located on the site. By maximizing views to the wooded site, integrating accordion doors and cantilevered balconies, the design solution extends the workplace experience and blurs the boundary between the interior and exterior workspace.
Lake Trust Credit Union's new headquarters is a direct translation of the cultural goals and aspirations of the new organization. It creates a vibrant, collaborative, yet serene natural environment that was inspired by the organization's employees.