Northerly Island Framework Plan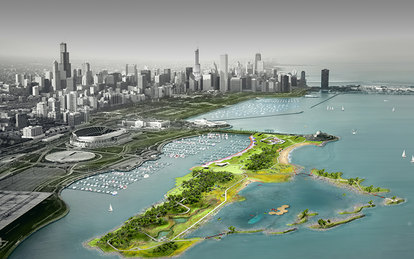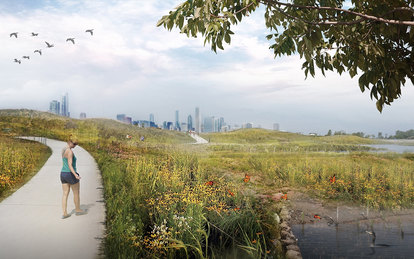 Northerly Island represents an extraordinary opportunity to bring the transformative power of 21st century urban ecology to Chicago's renowned lakefront. A former airport adjacent to the city's Museum Campus, this man-made island is one of Chicago's last tracts of undeveloped open space on Lake Michigan.
Client
Chicago Park District
Location
Chicago, IL
Markets/Services
Urban Environments, Waterfront, Parks & Open Spaces, Parks & Promenades, Community & Regional Parks, Urban Parks & Public Spaces, Natural Systems & Habitats, Natural Systems & Habitats, Urban Parks & Public Spaces, Landscape Architecture, Sustainable Design, Coastal Engineering, Urban Planning, Urban Design, Civil Engineering
Size
91 acres
Featured Awards
AIA-IL Sullivan Prize, Illinois' Top Design Award
Waterfront Center Honor Award for Planning
Environmental Design Research Association Great Places Award
ASLA WI Award of Excellence
ASLA IL Award of Excellence
Developed in collaboration with Studio Gang Architects, the award-winning plan establishes visionary goals for the park: create a benchmark urban destination exemplifying best practices in ecological sustainability and restoration. To the north, visitors will enjoy a new amphitheater, a harbor walk, and an events pavilion, while the southern half of the park will reestablish native landscapes of prairie, woodland, marsh and savanna.