Ohio State University Athletic Campus Master Plan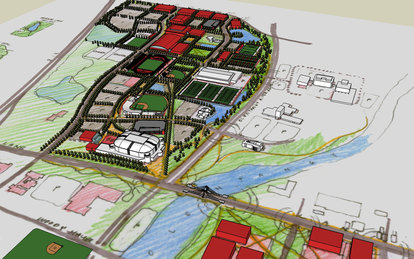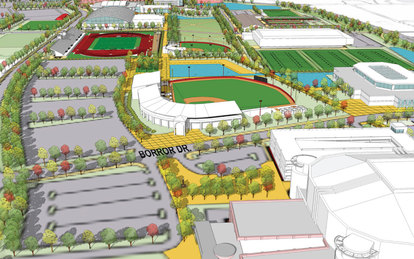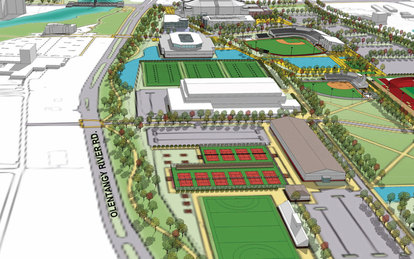 While Ohio State University (OSU) boasts the nation's largest, most comprehensive athletic department, its facilities were spread widely across campus, physically separated by the Olentangy River and limited connections to the campus core.
Client
Ohio State University
Location
Columbus, Ohio
Markets/Services
Campus Planning, Landscape Architecture, Higher Education, Athletics, Recreation, & Wellness
Size
212 acres, 86 hectares
SmithGroup, in collaboration with HNTB Architecture, developed a plan to unify these disconnected facilities into a more cohesive and appealing athletic campus.
The plan takes full advantage of new athletic facilities being planned, locating them in a coherent, higher density "athletic village" with new connections to the main campus. The buildings and sites are linked together through plazas, walkways, gateways and landscape, with a look and feel more like Ohio State's academic core. Vehicular access and traffic flow are also improved, with new mixed-use development at the north end increasing pedestrian safety and connection. Stormwater runoff from parking areas, stadium roofs and other impervious surfaces is used as a design element and cleansed flowing back into the river.
The master plan improves athletic and academic campus connection while creating a dynamic gathering space to celebrate the university's athletic experience and achievements.