Piedmont Athens Regional Medical Center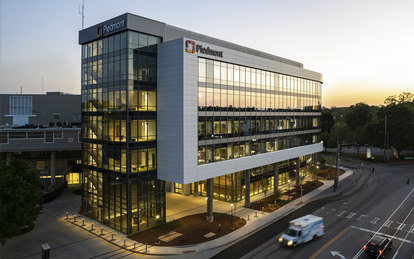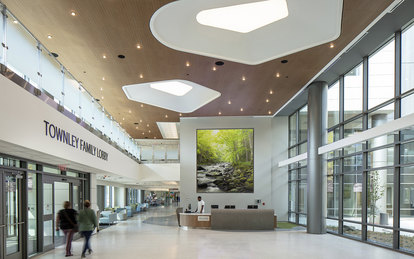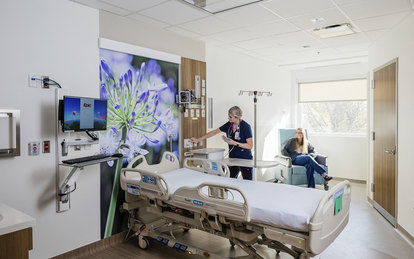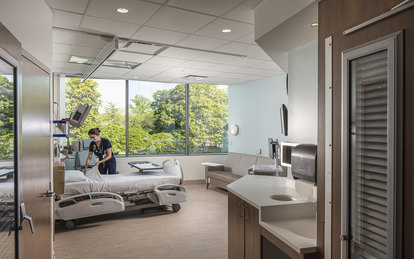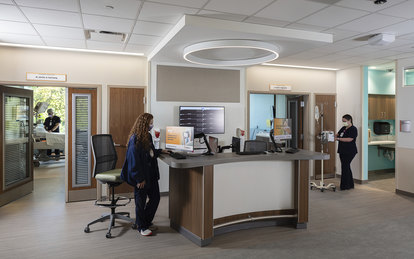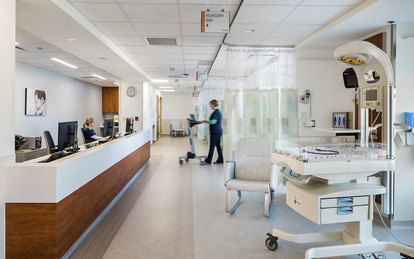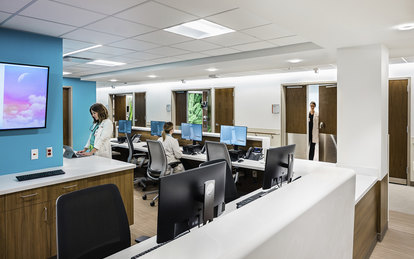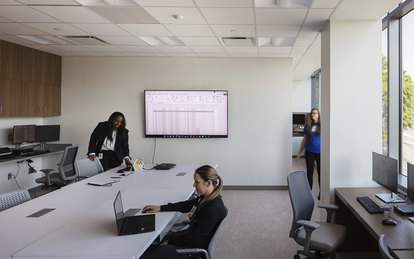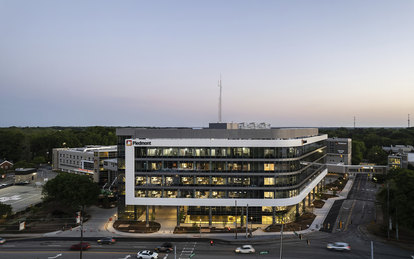 To increase capacity and improve operational flow, a busy teaching hospital undergoes a complex vertical expansion and new tower addition, without interrupting critical patient care.
Client
Piedmont Healthcare
Location
Athens, Georgia
Markets/Services
Health, Acute Care, Architecture, Interiors, Landscape Architecture, Lighting Design
Size
229,000 SF
The Piedmont Athens Regional Medical Center plays an important role in northeast Georgia as an educational training site for medical students from the Augusta University/University of Georgia Medical Partnership that serves 17 counties. With facilities dating back to the 1930s, the 359-bed hospital faced challenges with capacity, wayfinding and the operational flow needed for optimum healthcare delivery. A campus master plan identified a series of significant improvements to modernize the medical center campus, which brought a new challenge: all renovations and new construction needed to be completed with no operational shutdowns.
The two-phase project resulted in a transformative change for Piedmont. The first phase relocated 44 departments out of aging structures into 100,000 square feet of renovated and newly constructed space, which was created with a one-story vertical expansion to an existing building. The second phase demolished an adjacent out-of-date building, replacing it with a new six-story patient tower that also creates a new main entry and wayfinding hub for the medical campus. Together, the improvements greatly enhance patient care, with expanded outpatient services, 128 private patient rooms, vastly improved wayfinding for the public, and a more effective workflow that supports today's patient-focused care model.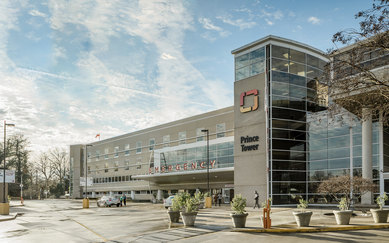 The transformation presents a fresh, contemporary image for Piedmont Athens that is more welcoming, transparent and accessible. Siting the tower along the street edge reinforces an intuitive arrival sequence from the parking garage across the street. This orientation also creates a spacious internal courtyard, which became an essential element of the design vision. The building is primarily clad in glass to be visually porous to the courtyard and other parts of the campus.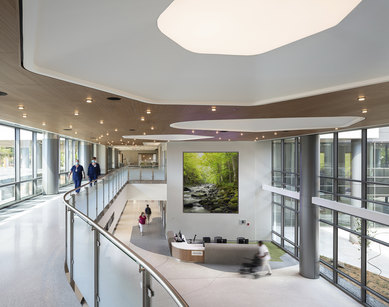 In the courtyard, walking paths flow around raised pebble forms planted with a variety of local species that offer have a high degree of seasonal interest. These forms lift the landscape, enveloping and immersing visitors.
To achieve such a comprehensive endeavor without disruption to hospital operations, SmithGroup collaborated closely with the construction and design-assist teams at every step of the process. Before the second phase demolition, for example, the teams worked in conjunction to install temporary wall systems and relocate electrical and low-voltage systems. Integrated project delivery, Lean methodologies, target value design and pull planning were critical tools in communicating effectively, quickly resolving issues, and ensuring continuous operations and the safety of visitors, patients, and staff.