Sharp Healthcare - Ocean View Tower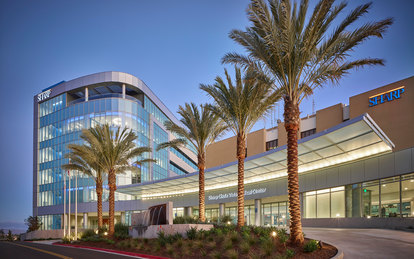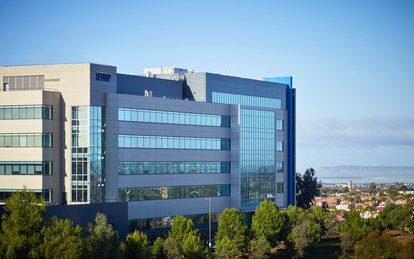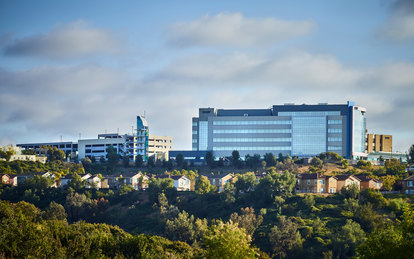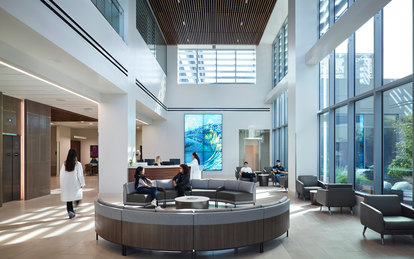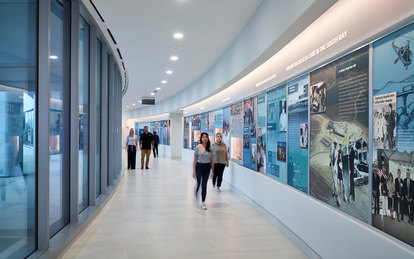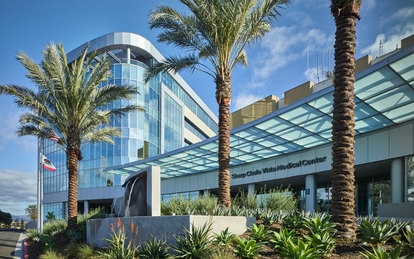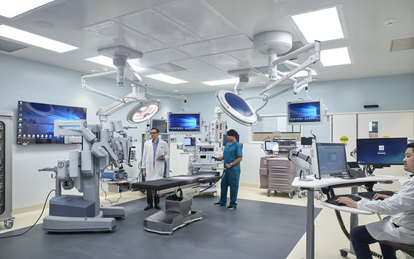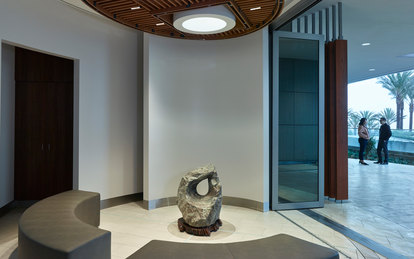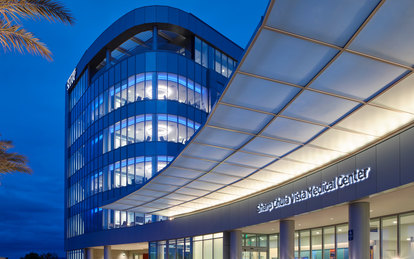 Chula Vista means "beautiful view," and the new Ocean View Tower at Chula Vista Medical Center, set on a bluff overlooking the city, is designed to make the most of its panoramic ocean and mountain views. Conceived as a "city on a hill," this inspiring starting point for the design was balanced with the request to support Planetree and Highly Reliable Organization (HRO) principles to yield the safest as well as the first new hospital in San Diego's South Bay in two generations.
Location
Chula Vista, California
Markets/Services
Acute Care, Architecture, Health, Interiors, Lighting Design, Medical Planning
Size
197,700 GSF
Featured Awards
Design-Build Institute of America (DBIA), Design-Build Project of the Year, 2019
Design-Build Institute of America (DBIA), National Healthcare Facility, 2019
The Ocean View Tower is a seven-story, 106-bed expansion. Progressing from the "city on a hill" idea, SmithGroup balanced stunning mountain and ocean views from within the hospital while making the site more transparent and accessible to the Chula Vista community. The rounded design element of the tower anchors a new concourse along the face of the existing mid-century building, creating a unified, more contemporary look for the hospital. On each floor, a family room and large waiting, café, and lounge spaces occupy the rounded form of the tower. The curved form heightens the view while directing vehicular and pedestrian traffic at the juncture of new and old.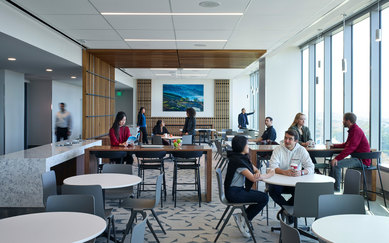 The design took numerous cues from the hospitality industry to make the tower inviting without extravagance. The two-story main entry atrium is spacious and yet comfortable. Furniture and fixtures are primarily made of natural materials in neutral colors and textures. A rooftop dining room with floor-to-ceiling windows and a large outdoor terrace occupies the entire seventh floor, providing a place of respite and gathering for family members, patients and staff.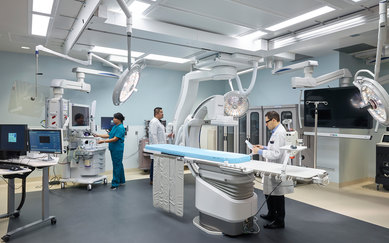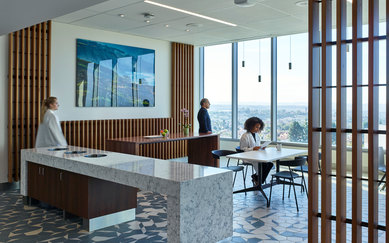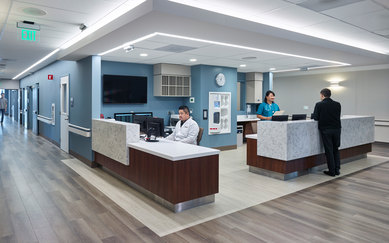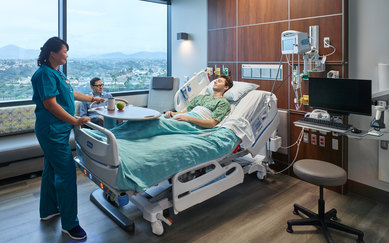 The planning and design of the new bed tower fully supports Sharp HealthCare's commitment to being a Highly Reliable Organization (HRO), putting in place highly reliable systems, structures, processes and behaviors to achieve zero defects and zero harm to staff, patients and families. This philosophy is evident in the separate on-stage and off-stage corridors and elevators that promote proper material handling and separate patient and staff movements, team-based collaboration spaces as well as private space for focused work, clear sightlines and intuitive wayfinding.
This highly reliable philosophy also extended to the design/build team—made up of SmithGroup, Hensel Phelps and AVRP Studios—that worked collaboratively to tackle the multiple challenges of the project within HRO protocols.