Rancho Los Amigos National Rehabilitation Center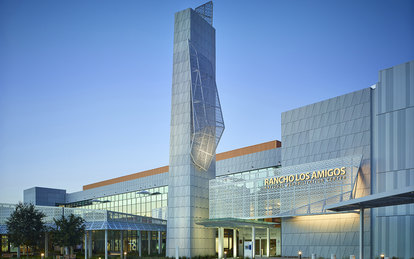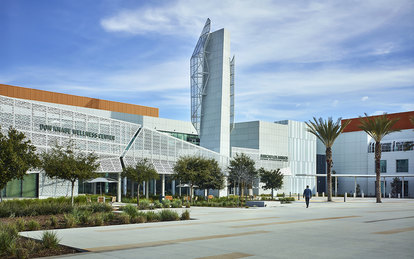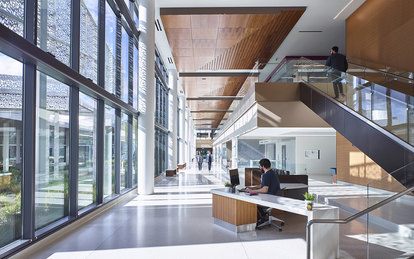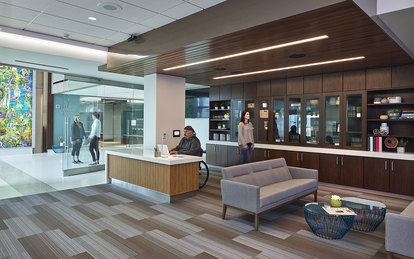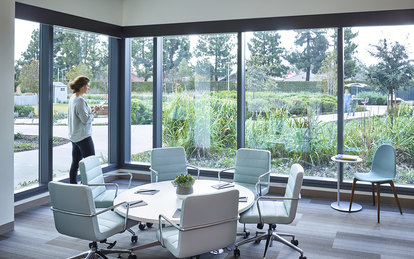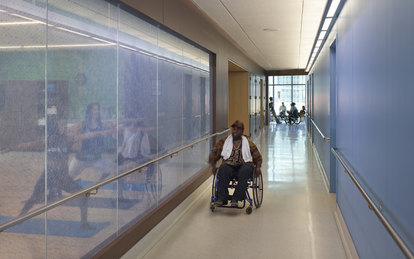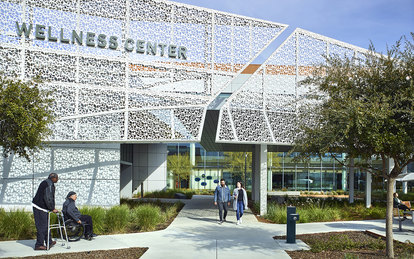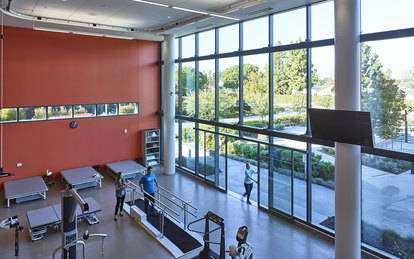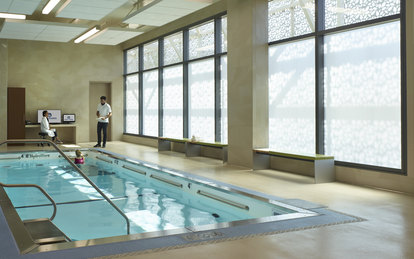 One of the premier spinal cord and neural rehabilitation and treatment centers in the country was being hindered by an inefficient layout of multiple single-story buildings spread over a large campus. In addition to a new community wellness center and modernized acute and outpatient facilities, the campus is being transformed into expansive dual-purpose outdoor rooms that double as rehabilitation spaces, featuring healing gardens and terraces, large plazas, and amphitheaters where there used to be old buildings or concrete parking lots.
Client
Los Angeles County, Department of Health Services
Location
Downey, CA
Markets/Services
Healthcare, Medical Planning, Architecture, Health & Wellness, Interiors
Size
209,250 SF
Featured Awards
Los Angeles Business Journal, Commercial Real Estate Gold Award, 2018
Southern California Development Forum (SCDF), Best Healthcare Project, 2017
USGBC- Los Angeles, Sustainable Innovation Award, Health & Wellbeing Merit, 2017
USGBC- Los Angeles, Sustainable Innovation Award, Social Equity Merit, 2017
AIA Pasadena & Foothill Design Awards - Citation Award - Institutional/Education, 2017
AIA Pasadena & Foothill Design Awards - Sustainability Award, 2017
Los Angeles Business Council, Los Angeles Architectural Awards, Under Construction Category Winner, 2016
Contract, Healthcare Environment Awards, Conceptual Design Honorable Mention, 2015
Treating patients with spinal cord and nervous system injuries is one of the most delicate specializations in the entire medical field. To best serve patients who are recovering from life-changing illness or injuries, the surgery, rehabilitation, and recovery process must be holistic and focused. This is a theme that Los Angeles-based Rancho Los Amigos National Rehabilitation Center kept at the forefront when assessing its operational capabilities and need to expand.
Originally consisting of detached single-story buildings with aging infrastructure, Rancho Los Amigos looked to SmithGroup, in collaboration with Taylor Design, to evaluate the patient rehab process and to develop a new master plan with recovery as the main priority. The new campus celebrates the Southern California climate and sustainable mindset using outdoor spaces for programming and rehabilitation while also reducing the overall size of the facility's footprint by integrating scattered clinical functions under one roof.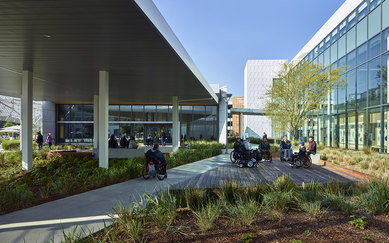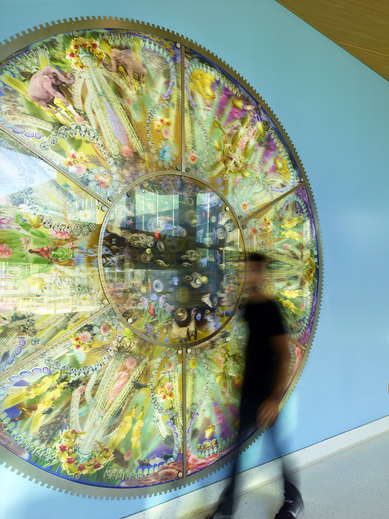 Packaged in a sleek, highly refined exterior design and capped with an iconic tower, the new Rancho Los Amigos campus signals to patients and staff a cutting-edge wellness center. From intervention to rest and recovery, then rehab, and finally, reintegration, every part of the process was studied to ensure the most efficient and dignified spaces for patient care. With healing as the number one focus, the new and improved Rancho Los Amigos is setting a new standard for neurological medicine and treatment.