Spear Street Stadium Tech Center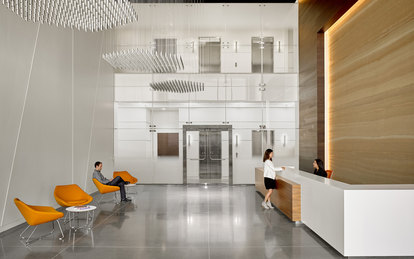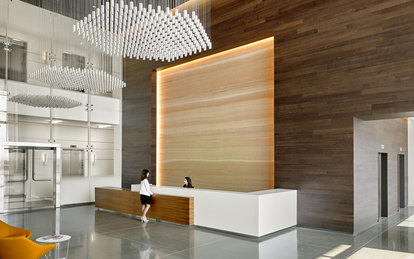 SmithGroup partnered with Spear Street Capital to design an office building lobby that would help attract and retain tenants in the heart of Silicon Valley.
Location
Santa Clara, California
Markets/Services
Commercial Office Buildings, Interiors, Lighting Design, Workplace
Size
8,900 SF
Silicon Valley is an intensely competitive office market with high expectations among tenants for sophisticated, worldly spaces which includes a building's lobby. Spear Street Capital acquired a Class A property in Sant Clara and wanted to reinvent the lobby experience to meet and exceed tenant demands.
SmithGroup's design is meant to emulate a "jewel box." To support this design theme, our team used an innovative palette of materials that include rammed earth, oak and polished concrete. The volume of the space is tall and narrow when combined with the aesthetics of the materials, adds a sense of intimacy and calm.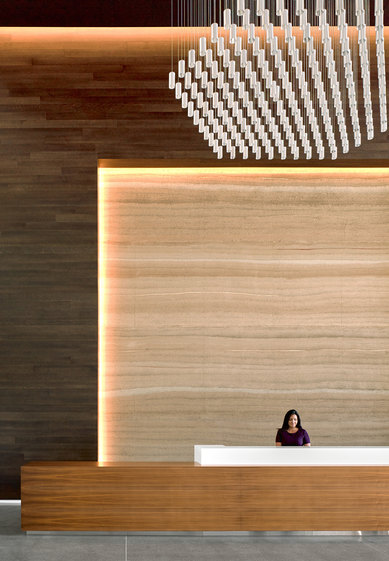 The lighting design is an installation by the world-renowned British sculptor Bruce Munro. Known for his large-scale, light-based installations, it reflected the artist's interest in creating a shared human experience. The installation includes fiber optic cylinders that hang from the ceiling and fill the space with ethereal light that is a modernist counterpoint to the earthy materials palette.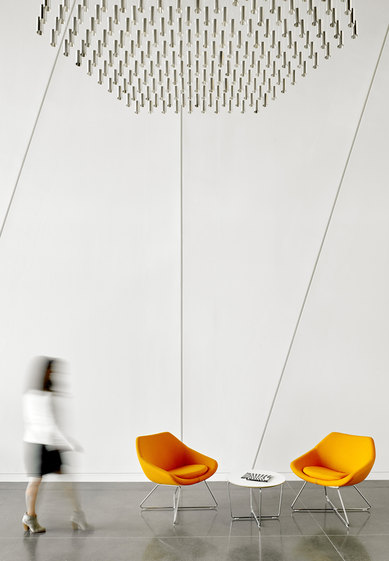 Through SmithGroup's work, the new lobby design creates an immediate sense of place and individuality to the building, setting it apart from the competition with a refined touch.