Utah Unified State Laboratory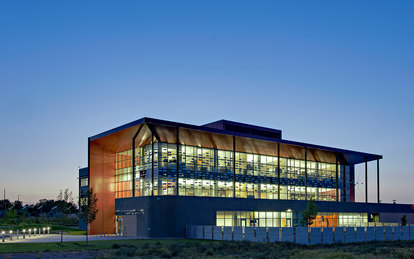 In an effort to promote collaboration and sharing between various departments, Utah's Department of Health needed a new campus and facility to replace their existing space located on the University of Utah campus and constructed in 1972. They developed a phased master plan that would create additional buildings and spaces in a location dedicated solely to the department and improving the lives of all state residents.
Location
Salt Lake City, UT
Markets/Services
Science & Technology, Forensic, Government Research, Government
Size
73,000 SF
This first facility on the campus is an "all-hazards preparedness" environment that will enable the department to better adapt to a post 9/11 world. Working with architect VCBO, SmithGroup developed lab planning and design vision. The advanced labs include a BSL-3 suite, and consist of five isolation laboratories. A number of shared areas accommodate training during normal working conditions or for use during surge situations and include laboratories, classrooms and conference space. This new facility upgrades previous laboratory conditions and the campus will eventually phase in other state partners including the Department of Agriculture, Crime Lab and Office of the Medical Examiner to create cohesiveness unachievable in their previous home.