VA San Antonio Polytrauma Center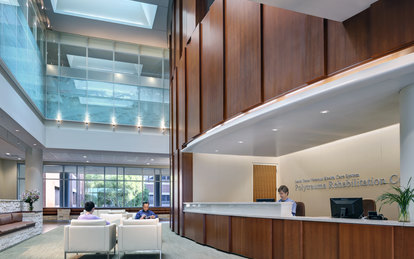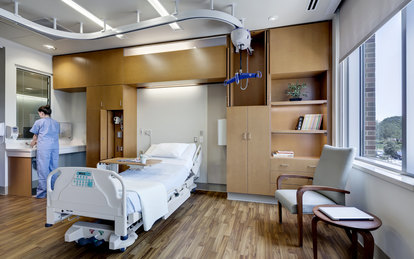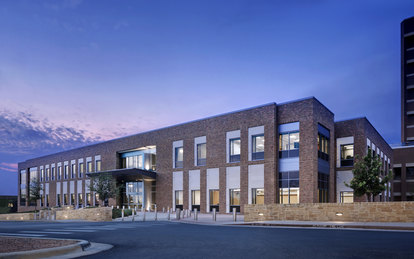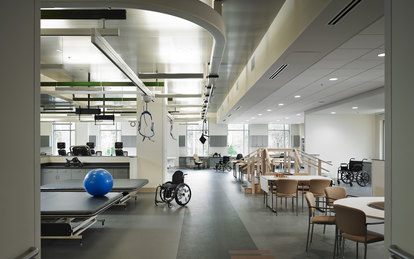 Employing Planetree principles designed to reflect healing, balance, and its critical mission of rehabilitation through the built form, the Veterans Affairs San Antonio Polytrauma Rehabilitation Center features supportive areas for patients and families, ample natural light, and a variety of large and small spaces.
Client
U.S. Department of Veterans Affairs
Location
San Antonio, TX
Markets/Services
Healthcare, Veterans and Military Health, Acute Care, Rehabilitation, Ambulatory Care, Architecture, Interiors, Medical Planning, Programming, MEP Engineering, Structural Engineering, Lighting Design, Fire Protection and Life Safety Engineering, Landscape Architecture
Size
145,535 SF
Featured Awards
Gold Award, Building Design + Construction Building Team Awards, 2012
The Polytrauma Rehabilitation Center, the newest and one of only five in the VA system, provides comprehensive interdisciplinary treatment in a healing and family-oriented environment. The polytrauma model of care supports cognitive, emotional, and physical rehabilitation for patients who have sustained multiple injuries and disabilities during military service.