Xi'an Xujiawan District Master Plan Competition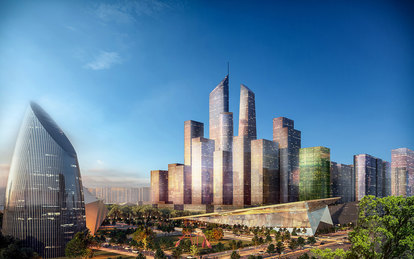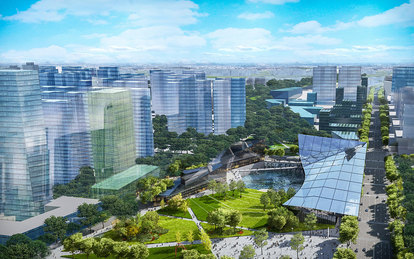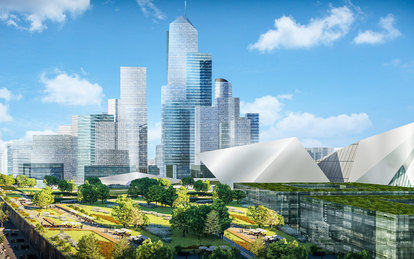 The Xi'an Xujiwan District Redevelopment Plan will establish Xi'an as China's innovation capital, serving as a hub that combines cutting edge technology, research and innovation, with a deep cultural district.
Markets/Services
Active Transportation & Mobility, Downtowns & Districts, Mixed-Use, Office, Retail & Entertainment, Urban Environments, Urban Parks & Public Spaces, Mobility
Size
1,930 AC
The Xi'an Xujiawan District, in Shanxi Province, has the unique opportunity to position the district as a world-class economic and innovation hub for the region. The Xi'an Xujianwan Redevelopment Master Plan was designed to develop the city with a bold, international reputation that establishes itself as China's "Innovation Capital."  The plan combines the city's rich cultural history with cutting edge research and innovation, education and industry.
In addition to innovation and economic development, the Xujiawan District is positioned as an ideal transportation hub for the region with connections at multiple levels, each with a clear network for regional rail connections, and more localized public transportation, vehicular, walking, and cycling, circulation for efficient access for businesses and residents.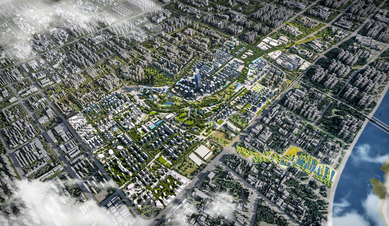 The master plan incorporates high-density development to maximize smart public spaces within the city blocks. Additionally, the highest density areas are situated within walking distance to major transit stations. From an ecological perspective, the green core in the central business district includes an ecosystem that unfolds as a connective element through the district.  It is designed to provide a series of connected gardens and parkways, which helps reinforce Xi'an's existing iconic green spaces.
For entrepreneurial-minded businesses and individuals seeking a lifetime of opportunity, the Xi'an's Innovation Capital represents the reemergence of Xi'an as China's premier economic and cultural hub. The development creates a thriving innovation ecosystem by establishing a world-class central business district and networked urban lifestyle featuring smart, green, and dynamically connected neighborhoods.