ZEISS Michigan Quality Excellence Center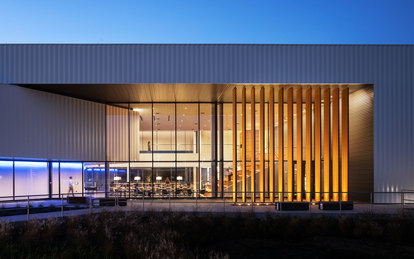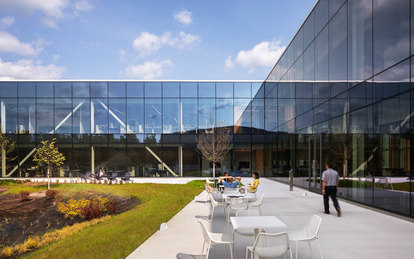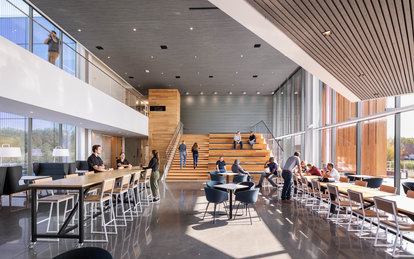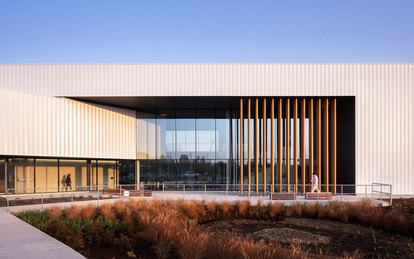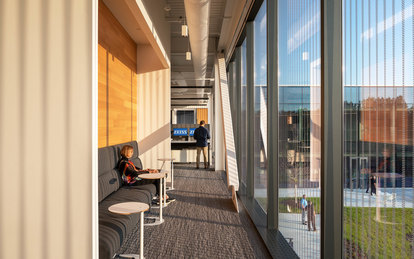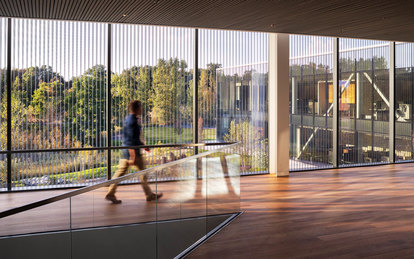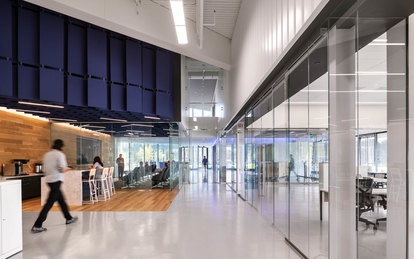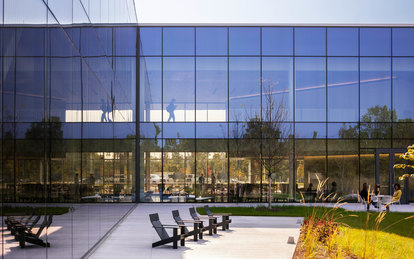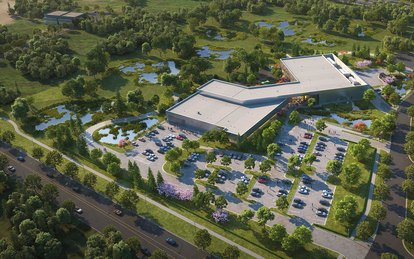 The new ZEISS Michigan Quality Excellence Center underscores its strong brand identity, with a design of sleek precision that symbolizes the interface between human and machine.
Location
Lyon Township, Michigan
Markets/Services
Architecture, Campus Planning, Civil Engineering, Corporate Headquarters & Campuses, Corporate Research & Development, Fire Protection and Life Safety Engineering, Interiors, Lab Planning, Landscape Architecture, Lighting Design, MEP Engineering, Programming, Science & Technology, Structural Engineering, Sustainable Design, Workplace, Workplace Strategy
Featured Awards
Architecture & Interiors Awards, Honor, 2022 - ARCHITECT Magazine 
Innovation by Design Awards, Spaces and Places - Honorable Mention, 2022 - Fast Company
Established in Germany in the mid-1800s, ZEISS is a longstanding global leader in the design and manufacture of scientific optics and electronic measuring systems. Because many of its sophisticated measuring instruments are used in the automobile industry, it had a significant presence in Michigan, with four offices in the Detroit area. ZEISS recognized the advantages of consolidating these offices into one facility for demonstration, customer support, training and metrology services, and sought a new facility that would reflect its values and capitalize on its strengths.
Like ZEISS products, the Michigan Quality Excellence Center building is taut and precise. It demonstrates respect for its workforce, with an immersive environment that encourages innovation and collaboration. It also demonstrates respect for its products, providing the exacting conditions needed to test and operate ZEISS equipment.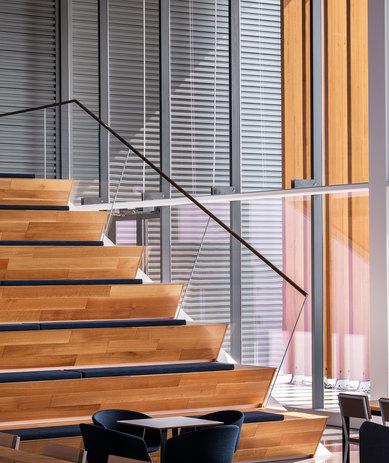 From the lobby, two wings form the building's shallow U shape and embrace a large inner courtyard. Workspaces are oriented along this inner courtyard, which is framed by a large terrace with seating areas and a rich wetlands landscape beyond. The building's narrow floor plate and open, flexible seating arrangements result in smaller, collaborative work pods, compelling natural light, and uninterrupted sight lines to nature.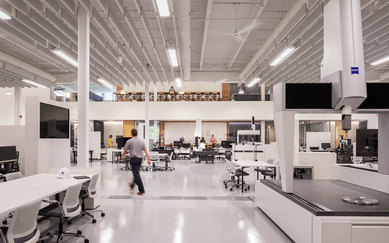 In contrast to the bright, immersive human spaces, laboratory spaces require a highly stable environment with strict parameters for temperature and light levels. To achieve the tolerances demanded by these zones, the design isolates them with dedicated mechanical systems and creates layers of protection to prevent unwanted solar gain.
From the large massing to the fine details of the window film, components work in tandem at different scales to heighten the relationship between human and machine, and the excellence they can achieve when working hand in hand.