We create breakthrough solutions to help our clients innovate.
Every organization across all industries are challenged with the need for continuous innovation and agility to be successful. At SmithGroup our design strategy process assists organizations to identify what their future looks like within their enterprise and how best to use both place and processes to create solutions to enable success.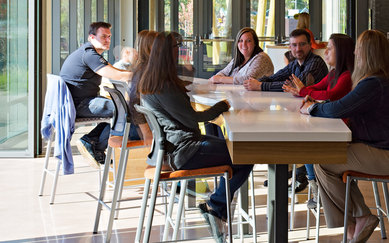 We use the process of design thinking to develop strategies that enable breakthrough solutions across a range of areas including architecture and design, transformation programs, user experience strategies and organizational design to help clients realize their future vision.