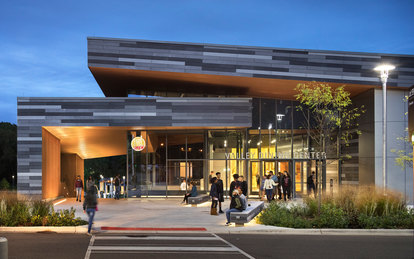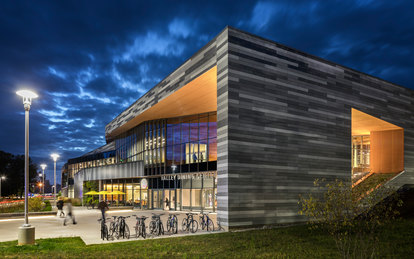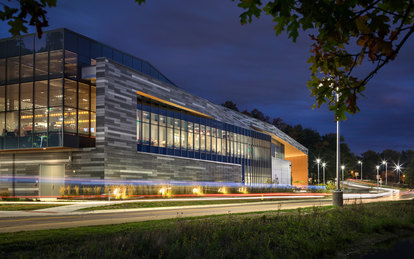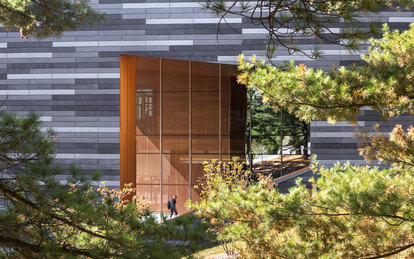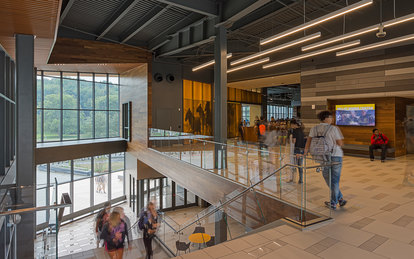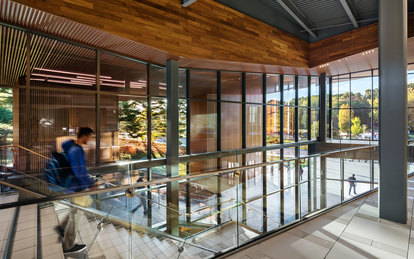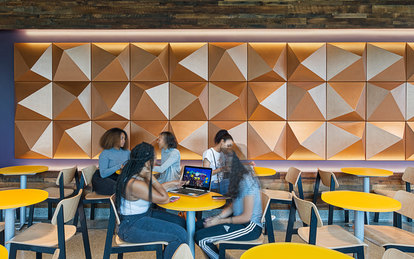 The Valley Dining Center is not just a place to eat, it serves as a community beacon for social gathering, transforming an underutilized residential neighborhood into a vital extension of the campus core. With an emphasis on the views to the nearby pond and array of trees, the experience results in a pleasant connection to nature.
客户
Western Michigan University
位置
Kalamazoo, MIchigan
市场/服务
Architecture, Building Enclosure Consulting, Higher Education, Interiors, Lighting Design, MEP Engineering, Student Life, Sustainable Design
大小
67,000 SF
特色奖项
LEED Silver
Illuminating Engineering Society (IES), National, Illumination Awards - Award of Merit, 2017
Illuminating Engineering Society (IES), Detroit Section, Illumination Awards - Section Award, 2017
International Interior Design Association (IIDA), Michigan Chapter, Design Awards, 2017
Driven to build smarter communities that complement and enhance living conditions on the University's campus, Western Michigan University sought to create a new campus dining facility that provides a community gathering space by consolidating three separate dining centers into a new energy efficient social parlor and study sanctuary.
The mission was to create an iconic dining venue to be used as a recruitment tool for new students and a valuable amenity for the community, as well as design a site that enhances pedestrian activity and safety, while respecting the ecologically-sensitive landscape. As such, the building emulates nature and movement housing a prominent entry and lobby with the seating areas leveraging desirable views of the adjacent pond, campus and green spaces surrounding the complex.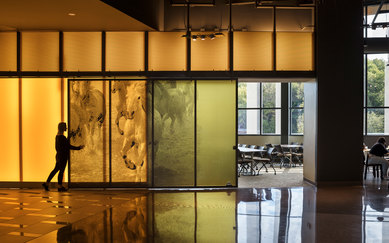 To accommodate an increasingly diverse campus population with varying needs, the new dining facility offers an enhanced range of food offerings in a restaurant–style environment with a variety of seating options. Also included is a state-of-the-art pantry accommodating food allergies and intolerances, a first of its kind on the campus. A retail café and an outdoor patio encourage collaboration and serve as a social hub for student gatherings.