Virginia Mae Center at Washington National Cathedral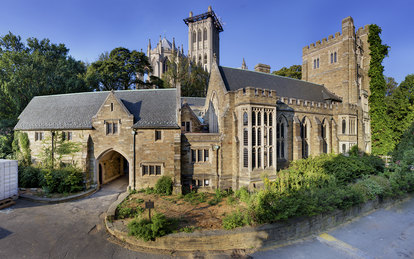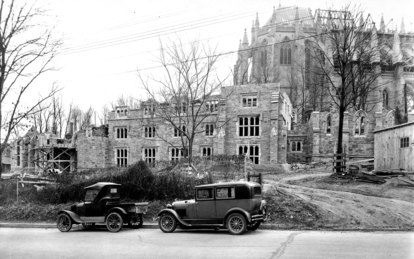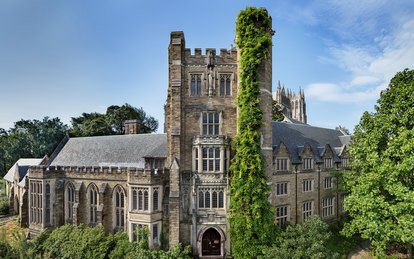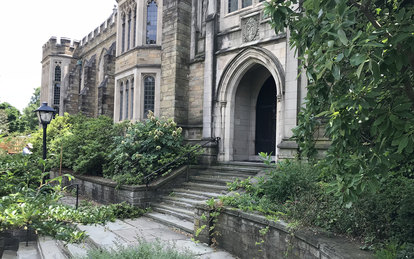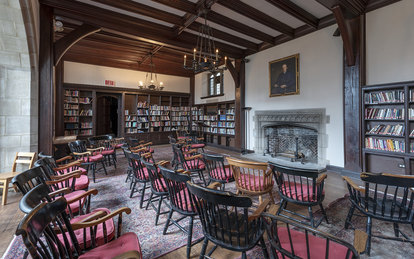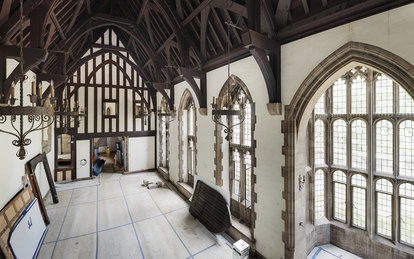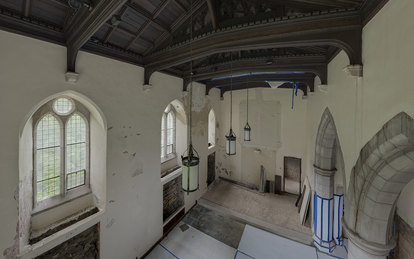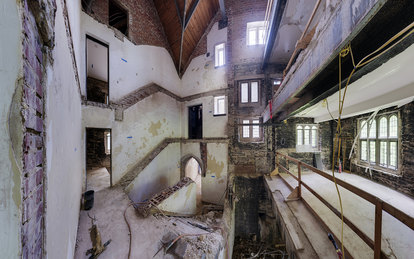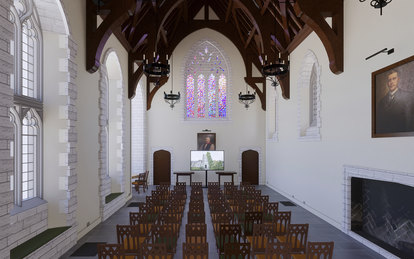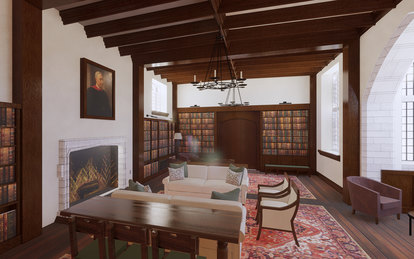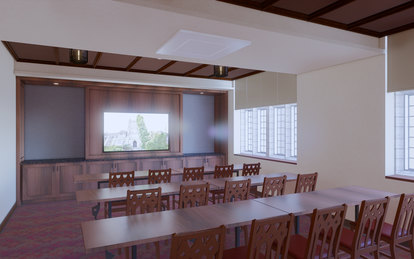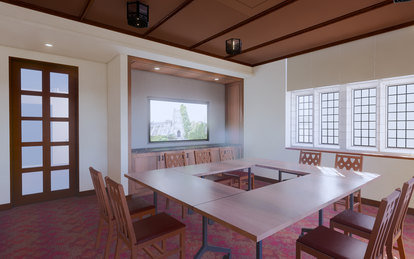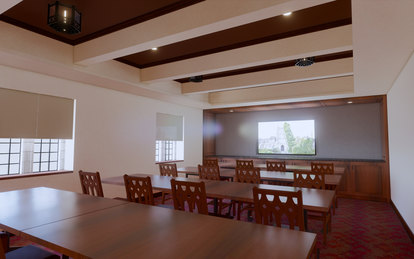 On the grounds of the National Cathedral, a 1929 Neo-Gothic building that housed the College of Preachers gets a needed renovation and new life as a modern conference and retreat center.
客户
Washington National Cathedral
位置
Washington, DC
市场/服务
Historic Preservation
大小
27,000 SF
Twenty years after construction began on the Washington National Cathedral in the U.S. capital, Episcopal church leaders broke ground on land immediately to the northeast for the Cathedral College of Preachers. For nearly 80 years, the rambling 27,000-square-foot building provided dormitory and educational space for religious study. Ever since changing economics closed the college's doors in 2008, the handsome structure has sat vacant and deteriorating. After securing multi-million-dollar private gifts, the Cathedral embarked on plans to renovate and restore the former college into a contemporary education center.
The complex renovation that ensued preserves Cathedral College's Gothic exterior and interior historic fabric, while maximizing the potential of the site and the building for 21st-century use. Reborn as the Virginia Mae Center, it provides a key venue for the Cathedral's College of Faith and Culture, a programming arm that hosts conferences, forums, retreats and pilgrimages on ethics, public engagement, social justice, spirituality, arts, music and more. The renovation restores the historic chapel, library and dining hall as flexible meeting spaces that can support on-site or distance learning. It also upgrades and adds guestrooms and a commercial kitchen to allow for longer in-residence courses and retreats.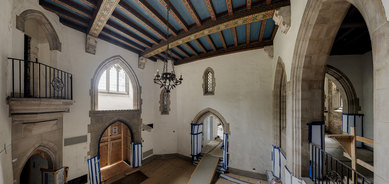 The quirks of the building's original design posed several formidable challenges. Its floorplan was compact yet complex, a warren of small rooms, narrow hallways and 15 different levels. The site's steep slope added to the accessibility puzzle. The solution was two well-placed elevators, one that serves the upper floor guest rooms, and another specifically designed with three stops and entrance from three sides, to allow barrier-free access from the historic main lobby to the dining hall and library. To provide accessible entrances on the exterior, where the main entrance was eight feet above the sidewalk, the landscape design significantly regraded the topography to provide a ramp path at the rear of the building. The landscape design also addressed runoff issues on the steeply sloped site with a stormwater management plan that is both effective and respectful of the formal grounds designed by Frederick Law Olmstead, Jr. at the adjacent cathedral.
The spartan dormitory lodging and shared bathrooms on the upper floors were converted into guestrooms with private baths to serve a contemporary market. In the narrow towers, two-story loft suites maximize use where accessibility was difficult to overcome. To integrate modern fire protection into the historic structure, SmithGroup's fire protection team modelled the space in three dimensions and found discrete pathways to run sprinkler piping without visual intrusion. The interiors team carefully upgraded, restored, or replicated historic flooring, light fixtures, stained glass and striking wood ceilings.