Heritage is central to many contemporary issues like sustainability, community identity and stewardship of our past. That is the foundation of SmithGroup's preservation design ethic. We believe preservation saves our history while also making a statement about our own time and place. This intersection of the past and future takes many forms, including buildings, streetscapes and cultural landscapes.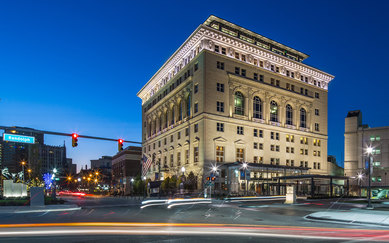 Heritage is both tangible and intangible. Through our understanding and experience working with The Secretary of the Interior's Standards for the Treatment of Historic Properties with Guidelines for Preserving, Rehabilitating, Restoring and Reconstructing Historic Buildings, our team respects and stewards the tangible and intangible characteristics informing each project.
SmithGroup's preservation design process includes historical research, detailed physical investigations, analysis of historic construction and materials, and a thorough understanding of user needs. Our methods are integrated and inclusive, actively involving owners, building staff, stakeholders, and all the appropriate design disciplines and specialties. Increasingly, we turn to tools like 3-D scanning, drones, thermal imaging, parametric design software, energy and data modeling to enhance our understanding of a resource and inform our strategy. Thanks to a multi-disciplinary team of in-house professionals, SmithGroup's integrated design approach provides clients with creative, successful design solutions.