Boston Medical Center Menino Additions and Renovations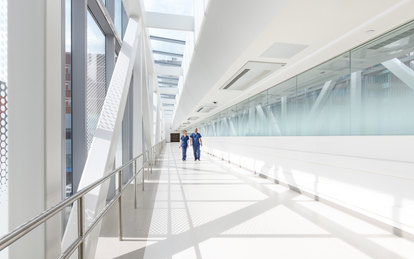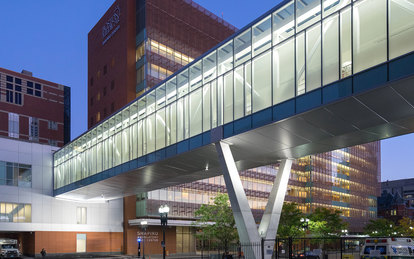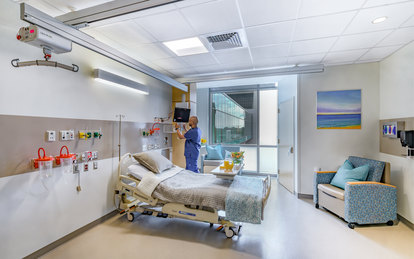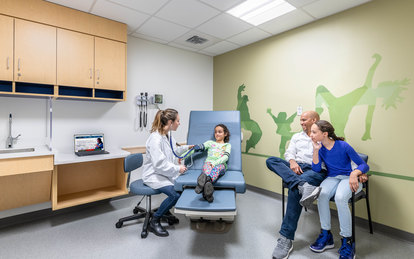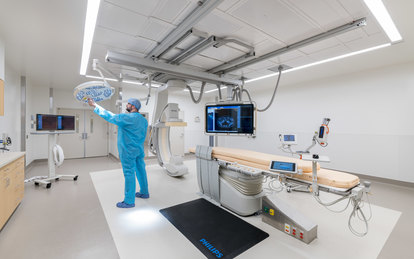 We understand the importance of space in a medical facility. A facility has to support a hospital's functions: form follows function. We also understand the necessity of keeping  a hospital operational when it is in the process of expanding and renovating.  It's an enormously complex undertaking in any circumstances, but this project and its complex 52-phase renovation schedule demonstrates our ability to combine design and Lean strategies to keep things running well for patients and staff. 
客户
Boston Medical Center Menino
位置
Boston, MA
市场/服务
Healthcare, Academic Medicine, Acute Care, Architecture, Interiors, Medical Planning, MEP Engineering, Lighting Design
大小
350,000 SF
特色奖项
Healthcare Award, Vision Design Awards by Floor Focus, 2018
Boston Medical Center (BMC) is transforming its clinical campus to prepare the hospital to thrive well into the future. The multi-year redesign consolidates inpatient operations to the Menino side of the campus and transitions services out of the Newton Pavilion. By eliminating duplicate services, the hospital campus will save more than $25 million in operating costs annually.  
Our consolidated hospital design will save BMC more than $25 million in annual operating costs, and will dramatically increase the number of private rooms, providing an additional 100,000 SF and reconfiguring the 220,000 square feet of space. The project also includes a new connecting bridge between the main hospital and the helipad across the street, creating a much-needed passage over the busy avenue, ultimately serving as a link for the entire campus.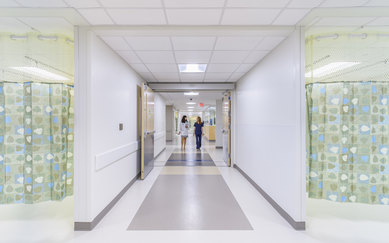 Because of the site's urban context, and how frequented the hospital and its emergency department are, it was necessary that our integrated project delivery team carefully phase the project, ensuring that neither the hospital's operations nor the surrounding streets be disrupted. To avoid conflicting stakeholder input, we implemented workshops that integrated different user groups to allow for a more comprehensive consensus.
The result is a transformative, welcoming and connected space in support of patient-centered care.