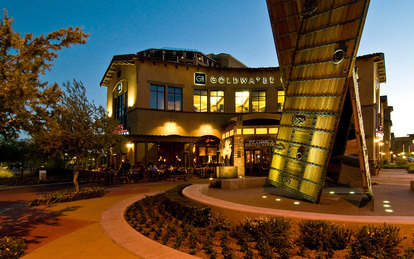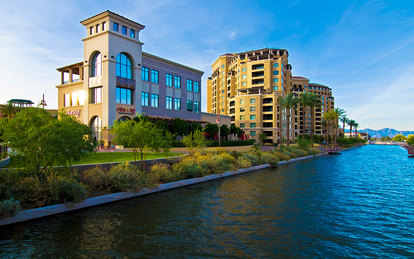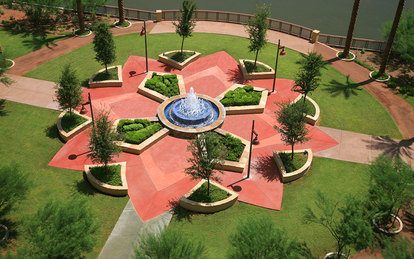 SmithGroup helped transform a long-vacant site in downtown Scottsdale into a thriving mixed-use destination and successful public/private partnership. The development blends retail, office and residential spaces into a beautiful urban park setting where art and culture-based events are staged year-round.
市场/服务
Landscape Architecture, Mixed-Use, Urban Design, Urban Environments, Urban Planning, Waterfront
大小
14 acres
Constrained by the adjacent Arizona Canal, this challenging site was burdened with complex utility and access easements that needed to be concealed for aesthetic reasons. With most of the site resting on five levels of underground parking, public space development was maximized by landscaping over structure. The design features combinations of integrally colored and delicately textured concrete patterns inspired by cactus flowers.
These vibrant plazas and pathways weave together a five-acre linear park, a canal-side outdoor amphitheater, a series of water features, and an appealing array of new shops and restaurants. The design also links visitors to two important pedestrian thoroughfares over the Arizona Canal, creating a fully connected downtown waterfront district.