SmithGroup hires Cindy Beckham to lead Washington, DC office's Health Studio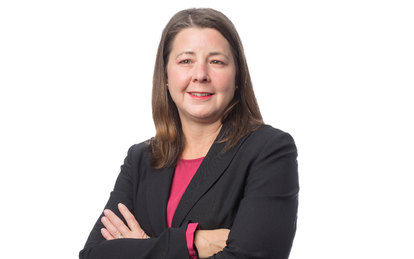 SmithGroup, one of the nation's largest integrated design firms, has hired skilled strategic facility planner and designer Cindy Beckham as a principal and leader of its Washington, DC Health studio. In this role, Beckham will focus on the office's current clients and growing the firm's already significant market share in the ever-evolving healthcare landscape.
Beckham has over 20 years of experience in the optimization of hospital systems through design, previously serving as director of planning at FreemanWhite Catalyst in Charlotte, North Carolina. Clients at Allina Health, Ascension Health, SCL Health and Spectrum Health, among others, benefitted from Beckham's expertise in strategic facility planning and campus development, and her ability to tie each system's unique business drivers to creative design solutions.
"Cindy thoroughly understands the challenges health systems face today because she's been on their side of the table," said Phil Tobey, FAIA, FACHA, senior vice president and a healthcare design leader at SmithGroup. "She has a holistic approach to examining specific challenges and developing design solutions that will help advance SmithGroup's expertise in healthcare architecture."
SmithGroup's Health Practice encompasses a spectrum of specialty expertise, including facility planning and design for all types of public and private health organizations. The firm is the nation's 7th largest healthcare architecture firm according to Building Design + Construction magazine. Adding Beckham to the practice's leadership team supports SmithGroup's strategic plan to further strengthen the firm's presence in the Mid-Atlantic and Northeast health sectors, where clients include Trinity/Holy Cross Health, Johns Hopkins Medicine, MedStar Health, Boston Medical Center and the Department of Veterans Affairs.
Before joining FreemanWhite Catalyst, Beckham was the executive director of facility design at Mercy Health System in St. Louis, Missouri, where she worked with patient and clinical advisory groups to establish facility design guidelines, and introduced efficiency modeling, effective best practices, and holistic design processes. Ultimately, hundreds of Mercy's clinics, outpatient, and acute care facilities were transformed, resulting in a consistent facility and performance brand for the organization.
Beckham earned a Bachelor of Arts in Speech, Communications and Theater Arts from Monmouth College, Monmouth, Illinois, and graduated from Washington University, St. Louis, Missouri with a Master of Architecture. A native of Plymouth, Illinois, Beckham currently resides in Alexandria, Virginia.
For more information about SmithGroup, please visit our Company Fact Sheet.