Sea Breeze Verandas at Anvaya Cove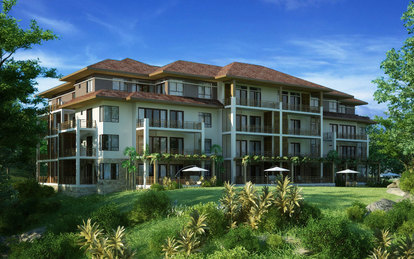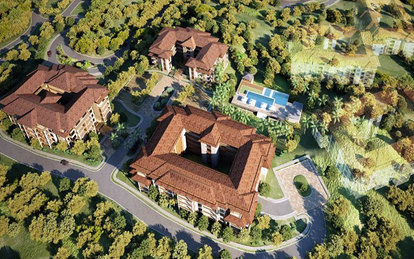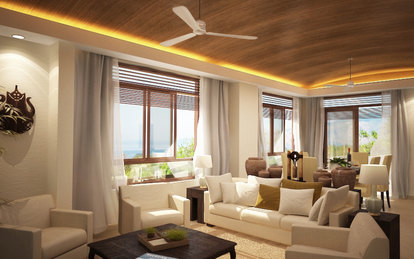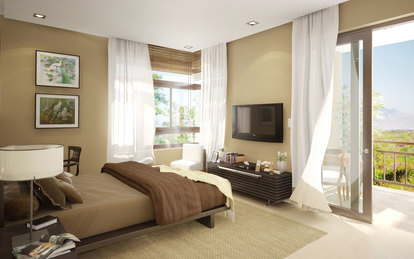 In the old Sanskrit language 'Anvaya' means family. The vision to bring family to the forefront for the design of the Seabreeze Verandas at Anvaya Cove was possible through the successful partnership with Ayla Land Premier.
客户
Ayala Land Premier, Inc.
位置
Anvaya Cove, Philippines
市场/服务
Architecture, Mixed-Use, Residential
Developer Ayala Land Premier had set its sights on the South China Sea in the Philippines to develop a group of "manor houses" that would serve as a retreat for families looking to escape urban life. The Seabreeze Verandas at Anvaya Cove would bring this vision to life, located on a lush peninsula surrounded by the blue waters of the sea, just northwest of the capital city of Manila. To reflect the Filipino cultural importance of familial relationships, the client sought out a design that could bring to life and facilitate the theme of family throughout the project.
In the design, five "manor house" buildings are sited on Anvaya Cove's highest ridge, 120 meters above sea level, to ensure that all have views of the golf course and the seaside beyond. The buildings are clustered with lush tropical parkland and nature trails utilized to create space private between them. This design feature helps reiterate that each manor is an independent family "house" while keeping more than half of the site as open space.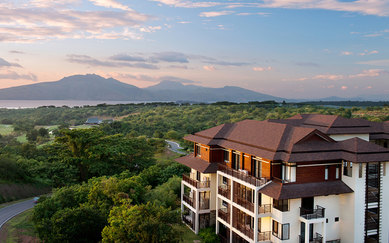 Outside of the site design, our team also worked meticulously to ensure the design of each building reflected a "manor". Our design included the massing of the verandas to be stately and imposing. Symmetrical main facades are articulated to break down the massing without losing the sense of being a grand manor house. At the roofline broad overhangs shield the tropical sun while alluding to Asian architectural traditions.
Materials follow traditional Philippine building practices, such as reinforced concrete combined with stucco and stonework native to the Philippines, and the roof tiles being sourced regionally. The interior space of each house is laid out, so they are open and flexible to accommodate an extended Philippine family.
Through the design, the Seabreeze Verandas at Anvaya Cove has created an exotic retreat that offers a break from the bustling city life, while creating an environment to reflect the cultural importance of family.